NFL with J-Bell: 2015 Preview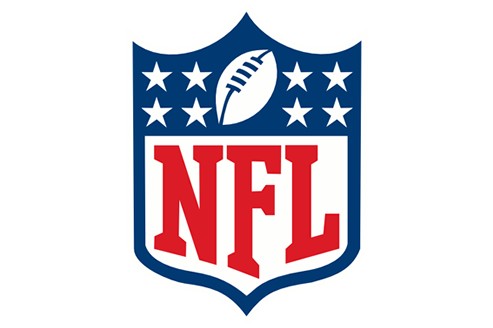 Jake Bellmer
September 17, 2015
NFC East:
NFC North:
NFC South:
NFC West:

PHI Eagles:

2014 Record: 10-6

2015 Prediction: 11-5

GB Packers:

2014 Record: 12-4

2015 Prediction: 13-3

ATL Falcons:

2014 Record: 6-10

2015 Prediction: 8-8

SEA Seahawks:

2014 Record: 12-4

2015 Prediction: 12-4

DAL Cowboys:

2014 Record: 12-4

2015 Prediction: 10-6

DET Lions:

2014 Record: 11-5

2015 Predictions: 9-7

NO Saints:

2014 Record: 7-9

'15 Prediction: 8-8

STL Rams:

2014 Record: 6-10

2015 Prediction: 10-6

NY Giants:

2014 Record: 6-10

2015 Prediction: 7-9

MIN Vikings:

2014 Record: 7-9

2015 Prediction: 8-8

CAR Panthers:

2014 Record: 7-8-1

2015 Prediction: 6-10

ARI Cardinals:

2014 Record: 11-5

2015 Record: 9-7

WSH Redskins

:

2014 Record: 4-12

2015 Prediction: 3-13

CHI Bears:

2014 Record: 5-11

2015 Prediction: 4-10

TB Buccaneers:

2014 Record: 2-14

2015 Prediction: 5-11

SF 49ers:

2014 Record: 8-8

2015 Prediction: 6-10
AFC East:
AFC North:
AFC South:
AFC West:

NE Patriots:

2014 Record: 12-4

2015 Prediction: 12-4

PIT Steelers:

2014 Record: 11-5

2015 Prediction: 11-5

IND Colts:

2014 Record: 11-5

2015 Prediction: 13-3

DEN Broncos:

2014 Record: 12-4

2015 Prediction: 13-3

MIA Dolphins:

2014 Record: 8-8

2015 Prediction: 9-7

BAL Ravens:

2014 Record: 10-6

2015 Prediction: 11-5

HOU Texans:

2014 Record: 9-7

2015 Prediction: 11-5

KC Chiefs:

2014 Record: 9-7

2015 Prediction: 10-6

BUF Bills:

2014 Record: 9-7

2015 Prediction: 9-7

CIN Bengals:

2014 Record: 10-5-1

2015 Predictions: 6-10

TEN Titans:

2014 Record: 2-14

2015 Prediction: 3-13

SD Chargers:

2014 Record: 9-7

2015 Prediction: 8-8

NY Jets:

2014 Record: 4-12

2015 Prediction: 5-11

CLE Browns:

2014 Record: 7-9

2015 Prediction: 5-11

JAX Jaguars:

2014 Record: 3-13

2015 Prediction: 3-13

OAK Raiders:

2014 Record: 3-13

2015 Prediction: 4-12
2015 NFL Questions:
1. Will 30-year-old Adrian Peterson be back to his 2013 form after last year's child abuse incident?
2. Are rookie QBs Jameis Winston and Marcus Mariota the answer for their teams' future, they face each other in Week 1?
3. 2014 had arguably the best rookie WR class ever; can those wide outs continue to be great in 2015?
4. What is Roger Goodell's future as NFL Commissioner?
5. How can Seattle bounce back after a heartbreaking defeat in Super Bowl XLIX?
6. Will Jason Pierre-Paul return to his Pro-Bowl form after his firework incident?
7. The 49ers had an offseason filled with suspensions and trouble. They also have a rookie Head Coach; will the 49ers finally fall to the bottom of the NFC West?
8. Many big time names switched teams in the offseason, how will they pan out?
9. Will RGIII be traded now that he is benched?
10. How will Green Bay and Carolina do with their #1 WRs out for the season?