NFL Update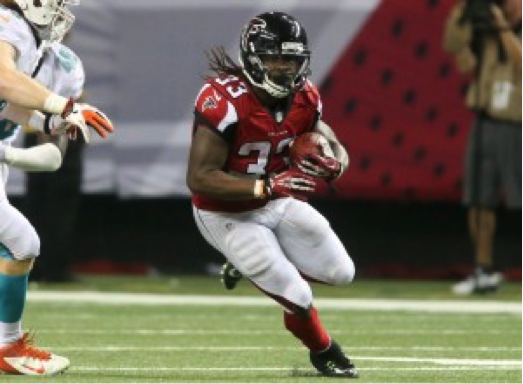 Andrew Bernstein and Graham Kessel
October 30, 2015
This has been a very exciting beginning to the NFL season. There are currently five undefeated teams, the Cincinnati Bengals (6-0), the New England Patriots (6-0), the Denver Broncos (6-0), the Carolina Panthers (5-0), and the Green Bay packers (6-0). Through the first 6 weeks of the NFL, this has been the most amount of undefeated teams ever.
The player who has been the biggest surprise of the NFL season has been Devonta Freeman. The second year running back from Florida State got his chance to shine when the starting running back of the Falcons, Tevin Coleman, went down with an injury. Devonte Freeman has excelled. He leads all players in touchdowns (10). He also has the NFL's most rushing touchdowns (9). Devonte is currently ranked second in rushing yards (505). He has had one of the best starts for a running back in recent history.
The top rated quarterback in the league right now is Tom Brady. It seems like the older he gets, the better he performs. He ranks second in yards thrown (2054), first in touchdowns thrown (16), ranks first in least amount of interceptions (1), and has even rushed for a touchdown (1). He is always in the MVP conversation, but with this play he has definitely solidified his name affront in this year's race.
The biggest surprise at the quarterback position has been the play of Andy Dalton. The red rifle is the second rated quarterback in the NFL. He ranks second in the league in passing touchdowns (14). He has the second fewest interceptions thrown (2) behind Mr. Brady. He has also rushed for multiple touchdowns (2). He has put his name into the MVP consideration, and is the unwavering reason why his team is undefeated.
The best wide receiver through the first 6 games of the season has been standout Deandre Hopkins of the Houston Texans. Hopkins is currently second in receptions in the NFL (58), ranks first in reception yards (776), and second in touchdowns caught (5). His team has had a bad start to the season because they have had many concerns at the quarterback position. Although of the QB situations, Hopkins has still been able to perform at an elite level.
The play of wide receiver Julio Jones has made the Atlanta Falcons erupt to a 5-1 record. They are only one win away from matching last years wins total. Right now he is the second ranked receiver behind Deandre Hopkins. Jones is ranked second in every major category for a wide receiver. He is currently ranked second in receptions (58), he is ranked second in yardage (730), and is also ranked second in touchdown receptions (5). His play has really helped his team succeed.
The NFL has got of to a kicking start. Many teams are jostling for 1st place but only some will succeed. As the season picks up, be on the lookout for more NFL action.