Thank You TC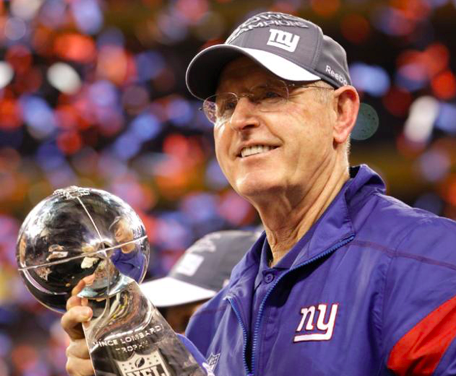 As of Monday January 4th 2016, Tom Coughlin will no longer coach the New York Giants. After coaching 12 years and winning two Super Bowls for the Giants, Coughlin has decided to step down from the organization.
Tom Coughlin told ESPN, "It has been an honor and a privilege to serve as head coach of the New York Football Giants. This is a not a sad occasion for me. I have spent 15 years with this organization as an assistant and head coach and was fortunate to be part of three Super Bowl-winning teams. A Lombardi Trophy every five years is an achievement in which we all take great pride."
However TC, 69, has mentioned that this doesn't mean he is done coaching. With all of the passion and heart he has left for the game, some team is sure to make the right move and hire Mr. Coughlin.
Players took to social media about their reactions to Tom Coughlin's departure from the NYG. Star wide receiver Victor Cruz posted on Instagram to thank Coughlin for being a mentor and coach for his years in the league. Punter Steve Weatherford said he is a better father, husband, and man because of Head Coach TC with a post via Instagram. Even former defensive end and Super Bowl winner with the G-men Justin Tuck, who currently plays for the Oakland Raiders, thanked Coughlin for everything that he has done for him and included that he will never forget the memories he had on the Giants with Coach TC.
With all of the great accolades that come with Coach Coughlin, there is still a debate about whether we will see him in Canton, Ohio. The legendary coach is still fighting for a spot among Coaches in the National Football League Hall of Fame. Although he has coached 12 seasons with the Giants and led them to two Super Bowl rings, he did have plenty of losing seasons including this 2015-2016 campaign.
Whether you like Coach Tom Coughlin or not, you can't deny that the 69-year old was a flat out winner. Regardless of his losing season, he did win two Super Bowl championships. This is truly the end of the Giants era with Tom Coughlin and a cloud of uncertainty covers the Giants.
Whatever Coughlin decides to choose moving forward, the Giants were lucky to have him as their Head Coach. Thanks TC!
Leave a Comment