PVRDT Excels in Competition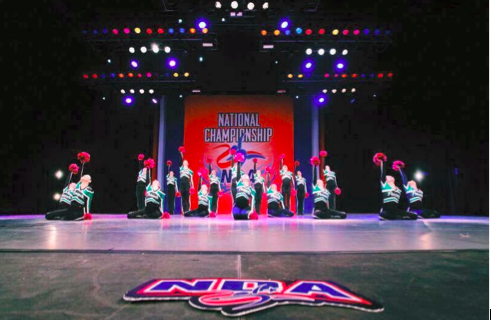 Competition season has arrived and The Pascack Valley Regional Dance Team is stealing first place honors at almost every event. The regional dance team is not a popular sport at Hills and consists of only three Cowgirls. However, the girls are very successful. Since august Dianne Chung (senior), Aimee Gershberg (freshmen), and Melanie Meisner (freshmen) have traveled to Valley eight to ten hours a week to perfect their dances in time for State and National competitions.
The members of the Pascack Valley Regional Dance Team consider themselves more of a family than a team.
Dianne believes, "everyone has created a closer bond with each other and the atmosphere as a whole has improved greatly" since she first joined the team as a sophomore.
Every March, the varsity PVRDT takes the three-hour plane ride to Disney's ESPN Wide World of Sports in Orlando, Florida to compete in the National Dance Alliance's National Championship.
Dianne said, "counting down the days to Nationals gets scary but the thought of being on that stage gives me the chills every time".
The varsity team has won the championship in 2006-08, 2010, 2012 and 2013. The entire team believes it is an unforgettable experience and can't wait to be back doing what they love best, performing. The dancers along with coaches, Dena Noon and Val DeSantis, are hoping to make a comeback this February and take home the first place trophy.
Leave a Comment