NFL Head Coaching Hires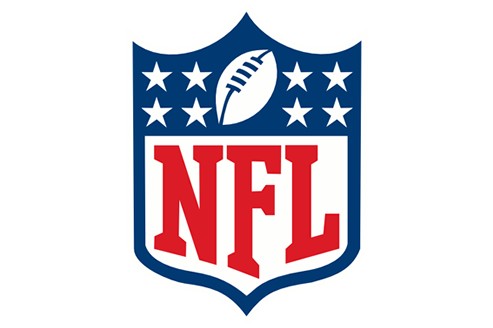 There were seven head coaches that were shown the door after the NFL season concluded. Here is a roundup of all the head coaching hires.
Miami Dolphins: After a disappointing 1-3 start to their season, the Dolphins had seen all that they needed to see out of Joe Philbin.  In over a little more than three seasons, Philbin guided the Dolphins to a 24-28 record. Before this, he was the offensive coordinator of the Green Bay Packers. The team hired Adam Gase this offseason. Gase is a young, bright offensive mind who had been the offensive coordinator for the Bears this past season and the Broncos the two years before. Gase worked with Peyton Manning during his record-breaking season. Gase will be a great hire and will potentially revitalize Ryan Tannehill after a down 2015 year.
Philadelphia Eagles: The Eagles decided to relieve Chip Kelly of his duties after a frustrating three years as head coach. He created a toxic environment and many players resented him. During his Philadelphia tenure, Kelly went 26-21. Before this, he was the head coach of perhaps the most exciting college football team, Oregon. The team hired Doug Pederson, the ex-Chiefs' offensive coordinator. With this hire, the Eagles are trying to bring the team back to the Andy Reid days (Andy Reid now coaches the Chiefs). Although Pederson wasn't the Eagles first choice, they are excited about his potential. Pederson will cultivate a more upbeat locker room and produce players who want to play for their passion for the game.
New York Giants: After a very successful 12 years, Tom Coughlin resigned from being the head coach of the Giants. Coughlin won two Super Bowls, and led the team to a 102-90 record. Because the Giants hadn't made the playoffs in four years, it was time to move on. The Giants hired Coughlin's offensive coordinator, Ben McAdoo. It will be difficult for McAdoo to succeed Coughlin's legacy, but he seems up for the challenge. McAdoo has worked with the Giant offense for the previous two years. The Giants didn't want Eli Manning learning a new offense, which put McAdoo in a favorable position. McAdoo is a risky hire. Hopefully it will pan out for the better.
Tennessee Titans: After a poor 1-6 start to the season, the Titans had had enough of Ken Whisenhunt. In a surprising move, the team fired him after only 23 games, in which Whisenhunt coached them to a 3-20 record. Whisenhunt recently returned to his old job as the offensive coordinator of the San Diego Chargers. Mike Mularkey's "interim" label was removed after the season. In his coaching career, Mularkey has a dismal 18-39 record. Continuing with the trend of offensive-minded coaching hires, Mularkey is an offensive coordinator with a plethora of offensive jobs on his résumé. When the team's play begins to falter, people will be calling for Mularkey's head. Mularkey's job is to help develop Marcus Mariota into a franchise signal-caller.
Cleveland Browns: After two unsuccessful seasons, owner Jimmy Haslam decided to clean house and fire his general manager, Ray Farmer, and head coach, Mike Pettine. Pettine went 10-22 in his Browns campaign. The Browns' head coaching position has been a revolving door since 1999, hiring eight head coaches in that span. The Browns decided to go with Hue Jackson. This was a very popular move, as Jackson was considered the best candidate available this year. Jackson spent one year as the head coach of the Oakland Raiders, going 8-8. Jackson did a fantastic job working with a Bengals offense that scored 419 total points. Hopefully, Jackson can beat the odds and became the great coach that the poor Cleveland fans have so desperately been waiting for.
Tampa Bay Buccaneers: The Buccaneers decided that Lovie Smith was not the right head coach for their organization after two years. Smith was fired during the week after the final game of the season. Smith's record as coach was 8-24. Players were visibly frustrated at the lack of continuity in the organization's head coaching position, having hired four head coaches since 2009. Dirk Koetter is the next man up. Koetter did an impressive job developing Jameis Winston in his debut season. Dirk Koetter was drawing interest in other teams' vacancies, and Tampa Bay didn't want to let him go. Koetter is known as an offensive guru, and seems to have a stable relationship with the players. Koetter's objective will be to get Tampa Bay back into the playoffs and develop Jameis Winston into an elite quarterback.
San Francisco 49ers: After a successful four years with Jim Harbaugh came to its conclusion, the team made a controversial decision to name its defensive line coach the head coach. Tomsula was given an untalented roster with plenty of holes and couldn't meet the front office's expectations. After being relieved of his duties in Philly, Chip Kelly was jumping at the chance for another NFL gig. The 49ers tossed him a bone, and he took it. Kelly will not be in charge of player personnel, something that lead to his downfall with the Eagles. During his second time around, Kelly should try to relate more to his players and not distance himself from his colleagues. Kelly is a bright mind, but he needs to adapt socially to the NFL, which differs from the college football experience.
Coaches on the hot seat for next year: After an unsuccessful first season at the helm, Rex Ryan should watch his back. Labeled a defensive genius, Ryan's defense regressed from the previous year. After clicking with his players in New York, it didn't seem as if he shared the same bond with the players up in Buffalo. Without a playoff run, it would be a surprise to see Ryan keep the job. Another person to watch is Jeff Fisher. With the Ram's move to Los Angeles, the team will want to sell seats. Jeff Fisher is a very mediocre coach, and average doesn't sell seats. After a disappointing second season, Mike McCoy will look to get the Chargers back on track. Don't be surprised to see him go, if the Bolts fail to make it to the playoffs next year.
Leave a Comment
More from the contributor(s):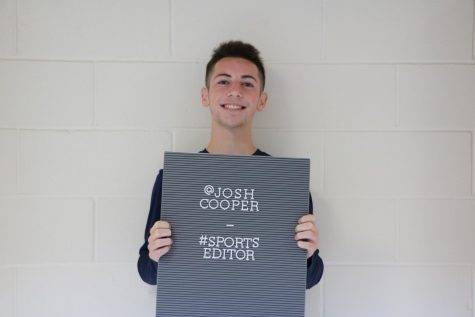 Josh Cooper, Sports Editor
Josh is a senior, and this is his second and final year as a Sports Editor on The Trailblazer. Ready for any and all sport seasons, you can find Josh interviewing an athlete after a game winning score or helping the underclassmen with their articles.