PHHS fall sports preview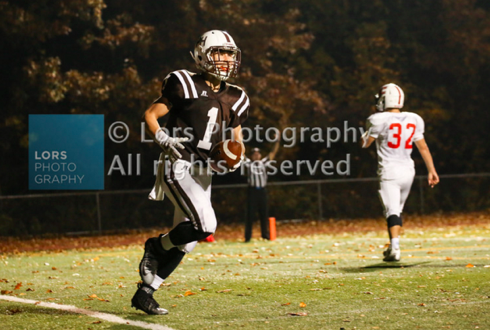 The school year is here, bringing the start of fall sports. The season offers plenty of thrilling plays and must-see matchups from every sport, whether it is football or volleyball. Here is a preview of the Fall sports' teams, key players, and rivals for Pascack Hills.
Boys  Soccer:
Coming off their second State Sectional Title in school history, the Cowboys look to build off a great 2015-2016 campaign. The Cowboys graduated 12 players, hurting the defensive side of the ball, but they should be atop the Patriot Division again, with one of the better offensive units in North Jersey. A team led by Panos Logothetis and Kyle Piccirillo, who will be responsible for most of the goals scored this season, the Cowboys should be in contention for another playoff run. One of the biggest questions this season is who will step up on defense and replace players like Evan Lazarus, Chris Souflis and Stephano Gikas. Expect to see plenty of goals, and a lot of news from the boys in 2016.
Last Year's Record: 13-5-3
North Jersey Pre-Season Ranking: 21
Rivals: Ramsey and Mahwah
Key Players: Kyle Piccirillo, Panos Logothetis, Alex Goldman, Noah Rak, Chris Kim
Girls Soccer:
The Cowgirls go into the season under a new coach, Jim Loudon, who was the assistant coach last season with head coach Scott Ernest. The team is filled with returning starters, which means plenty of varsity experience and depth within the rotation. Led by Central Connecticut-bound Midfielder Erica Bardes, the Cowgirls offensive looks strong again. Senior Steph Samani also returns this season after missing her junior season with a concussion, and she looks to strengthen the defensive unit. With a new coach, the team will have to work together and win games to impress the fans and get the recognition they deserve.
Last Year's Record: 13-8-2
North Jersey Pre-Season Rank: 16
Rivals: Ramsey, River Dell, Mahwah
Key Players: Erica Bardes, Allie Ernest, Alexis DelBiondo, Steph Samani, Mackenzie Catherwood, Kate DeSautels
Football:
The Cowboys go into the season as back-to-back League Champions, as they posted a 6-4 record and reached the playoffs last season. The graduation of some key leaders makes for new Varsity players to step in and impact the game. Also, the season-ending injury to Senior Adam Castrillion gives younger players a chance to make a name for themselves. Junior Mitchell Bloom looks to follow in the footsteps of former Cowboy Nick Garcia, as the starting quarterback. The Cowboys are a run-heavy offense with seniors Deven Deppert and Mark Ulanday, and junior Jack Eichner.
Last Year's Record: 6-4
North Jersey Pre-Season Rank: 13
Rivals: Westwood and Ramsey
Key Players: Deven Deppert, Mitchell Bloom, Mark Ulanday, Jack Eichner, Ryan Rocklin, Steven Rebori
Volleyball:
For the first time in 11 years, Coach Shawn McDonald will not be the volleyball coach for the Cowgirls, due to the importance of her family. Last year's assistant coach, Lindsay Runge, is taking over the program. After the graduation of all six starters, this upcoming season will be a test for the young players to fill in. A team that has seniors with Varsity experience, like Hannah Sarakin, can really help out the younger standout players, like Lexi Belnick. The girls are ready to make some noise with a rookie head coach at the helm.
Last Year's Record: 18-5
North Jersey Pre-Season Rank: 15
Rivals: River Dell
Key Players: Hannah Sarakin, Ally Rosen, Jeanna Pic, Alexa Devens, Lexi Belnick, Erin Hedrick
Cross Country:
Last year's Cross Country team was one of the most talented units in Pascack Hills history, as they captured the County Championship. However, their goals this year are even higher. With some of the best runners Hills has seen, like Anthony Michielini, Jack Rossig and Keith Petrellese, they are ready to improve on last seasons unbelievable success. Be ready to hear a lot about the Cowboys and Cowgirls for XC this season, as they look to compete in a tough division race.
Last Year's Record: 4-1
North Jersey Pre-Season Rank (Girls): 17
North Jersey Pre-Season Rank (Boys): 12
Rivals: River Dell and Mahwah
Key Players: Keith Petrellese, Anthony Michielini, Jack Rossig, PJ Skibin, Alix Mindich, Allie Gluck, Hannah Figueroa, Nina Rubenstein
Girls' Tennis:
Coming off a 12-5 record in 2015, the Cowgirls in 2016-2017 should be Mahwah's biggest threat in the Patriot Division. Led by sophomore Ruoya He and junior Perri Cochin, the team looks to get even better this season.
Last Year's Record: 12-5
North Jersey Pre-Season Rank: 18
Rivals: Mahwah
Key Players: Perri Cochin, Sweta Mahapatra, Jess Leichter, Danielle Sammit, Ruoya He, Naomi Dym
Gymnastics:
Last season for the gymnastics team was tremendous, winning the 2015 NJGL B Division title. With a new coach in Aly Petaccia, the team looks very familiar as only three seniors graduated.
Last Years' Record: 7-2
North Jersey Pre-Season Rank: 3
Rivals: Ridgewood, Wayne Hills
Key Players: LeAnne Drum, Liv Lein, Jamie Rossig, Amanda Goldstein
Leave a Comment