Pascack Hills Teachers Weigh in on NFL Playoffs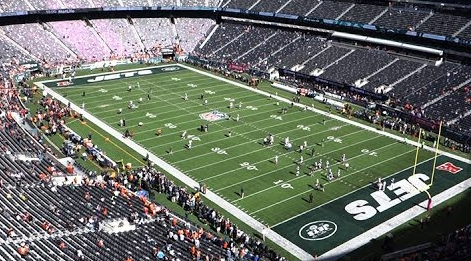 It is now January 2017, and the NFL playoffs are upon us. The Wild Card round has already been played, with the Dolphins (10-6), Raiders (12-4), Giants (11-5), and the Lions (9-7), having been kicked out of the playoffs after losses to the Steelers (11-5), Texans (9-7), Packers (10-6), and the Seahawks (10-5-1), respectively. With the Divisional round approaching, a few Pascack Hills teachers were asked to share their thoughts on this year's playoffs.
It seems as though the New England Patriots (14-2), the AFC's top seed, are the clear favorites to win the Super Bowl. Both Owen Haveron and Brooks Alexander quickly responded to who they thought would win the Super Bowl.
Haveron said,"I have to go with the Patriots. I am a huge fan of Bill Belichick," Belichick is New England's head coach, and he has won four Super Bowls to date.
Kevin Kirkby seems to have faith that Belichick will have the Patriots in the hunt once again, and said, "I am rooting for the Patriots, but I don't know if they are good enough to win against some other really good teams. I have faith that Belichick will find a way to win somehow." Kirkby has been a Patriots fan forever, and is pleased with how they have played. "How could I not be happy with the Patriots,"
Alexander said, "Yes. So far, I am happy with how they [The Steelers] have played."
Another popular team is the Green Bay Packers (10-6), the NFC's fourth seed. Their quarterback, Aaron Rodgers, has been playing at an elite level. He has thrown 22 touchdowns without an interception, which is the second longest streak in NFL history.  
Haveron made a bold prediction, and said, "If Aaron Rodgers can stay hot, the Packers will win the NFC." This comment has merit; since Week 12 of the regular season, Green Bay hasn't lost – a trend that has coincided with Rodgers playing exceptionally well. Mr. Alexander certainly agrees with Haveron on the Packers, saying "I'm going to go out on a limb and say the Patriots will win against Green Bay."
The Pittsburgh Steelers (11-5) have had a bumpy ride getting to where they are now; they barely won their division in a close game against the Ravens (8-8) in a Christmas miracle. However, it seems that everything is coming together for them now.
Alexander will be in support of the team, as they are his favorite, all the way through. Alexander said he is "excited to see how the team fares in the playoffs."
While Pittsburgh's offense and defense had struggled mightily in the early parts of the season, everything has been improving throughout the course of the year.
Alexander has loved watching Antonio Brown and Le'Veon Bell in the playoffs. "Brown is the best wide receiver in football. No one can stop him. I think if Le'Veon plays well, he can carry the Steelers to the Super Bowl." Brown and Bell are two of the best players in the league, and many fear playing them. Alexander is delighted with their level of play. "So far, I am happy with how they [The Steelers] have played this season."
Mr. Kirkby said, "I love watching Le'Veon Bell. He is patient, quick, and strikes fear in a defense. I lost two fantasy leagues because of him." Bell certainly caused many fantasy football losses, as he wreaked havoc on every defense he has faced.
Haveron, a New York Giants fan, said, "I am very content. They gave it their all this season, and it was a major improvement from last season."
The Giants surprisingly made the playoffs in Ben McAdoo's first year as coach. The Giants hadn't made the playoffs since their last Super Bowl win in 2011.
Kirkby, said with a grin on his face, "How could I not be happy with the Patriots,"
Alexander said, "Yes. So far, I am happy with how they [The Steelers] have played."
With two more rounds until the Super Bowl, it will be interesting to see how the rest of the playoffs pans out. Could a surprise team defy the odds and beat favorites like Green Bay and New England? Will there be another classic moment in NFL history this year? Tune in this weekend to see some competitive games that will knock another four teams out from playoff contention.