Coach Paul D'Errico Has Returned to Coach His Former High School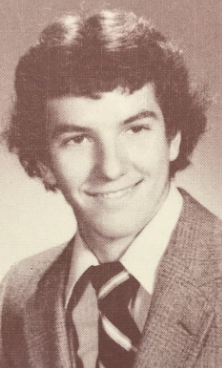 Paul D'Errico will be coaching the boys varsity basketball team next season, and he will be doing so in familiar territory. A former Cowboy, D'Errico couldn't be more excited to accept the position.
"This is a dream job for anyone. Being a former player at the school, it just made the offer even more intriguing," D'Errico said.
The new coach will have some tough shoes to fill, as Kevin Kirkby, the previous coach, led the Cowboys to great success, including a 23-4 season this year. D'Errico certainly prepared to face these expectations.
"As long as the team works hard in practice, I believe we can remain a competitive team in our division. My philosophy is that hard practice leads to good execution in games."
D'Errico has no head coaching experience, but he does have a great wealth of knowledge about the game. Besides playing for Pascack Hills, he also played basketball at Rowan University. After graduating college, D'Errico was an assistant at Pascack Hills when he was 22 year old. He worked under Mike O'Brien, the current junior varsity coach.
The upcoming season will certainly be difficult, but D'Errico seems ready for the challenge, saying "Unfortunately, there won't be as many returning players as Hills usually has. Year after year, Hills typically produces one or two All-County players. This year, that may not  be the case. As long as the players and I remain focused and give it our all, we will be ready to play well in the biggest games."
Phil Paspalas, athletic director of Pascack Hills, had this to say: "When checking his background, people had nothing but great things to say about him, spoke highly of him as a person, with great character, spoke highly of his basketball knowledge."