Senior Chris Lum Commits to Montclair State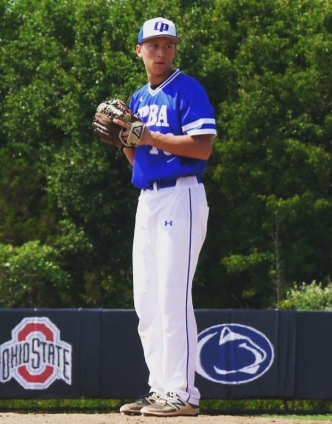 Pascack Hills student and varsity baseball player Chris Lum has committed to playing baseball at Montclair State University.
Lum's announcement comes late compared to most players, who typically commit much earlier. As the recruiting process for 2018 graduates came to a close, Lum made the decision to attend Montclair State over schools like Rutgers University-Newark, Drew University and Ramapo College.
Prospective players frequently attend showcases at colleges where they are able to display their skills in front of a panel of coaches. Going through this process was not easy for the pitcher.
"The most challenging part was having colleges look at me while I was also playing well." He said.
As a pitcher, Lum has an unorthodox delivery as a sidearm pitcher; with a four seam, two seam and a curveball in his arsenal, he was primed to play in college. Colleges took note of his performance, which led to multiple offers. He felt at home at Montclair State, where he is excited to continue his academic and athletic careers.
"I already had MSU in mind, and it just sweetened the deal that I could play there."
Lum plans to study computer science, and said that Montclair State University was "an environment that he could see himself not only playing baseball, but having a great four years of college."
After going through the recruiting experience Lum has advice for future players who want to continue competing in college, saying "Players should always be reaching out to coaches even if you aren't interested in going. Don't give up just because a coach saw you play poorly."
"He's had a great summer and put himself in a good position to be recruited. We are expecting big things out of him this year" varsity baseball coach Kevin Kirkby said.
Lum is looking to pitch out of the bullpen and finish his Pascack Hills career on a high note during the Cowboys' 2018 campaign.
Leave a Comment