Alex Goldman to Play Soccer at Union College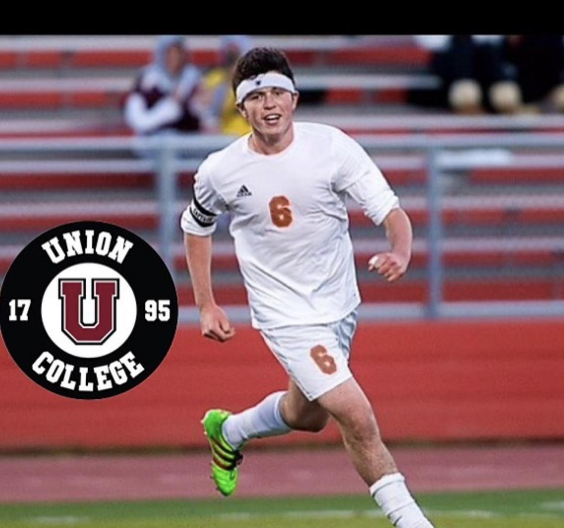 With his tenure in a Cowboys uniform over, senior Alex Goldman is excited to join the Union College men's soccer team.
After playing competitive soccer for his entire life, Goldman was pretty set on continuing his soccer career, but not at the cost of his academic career.
"I wanted to go to a school with a good academic reputation. My goal was to use soccer to help me get into a great school that I wouldn't necessarily get into without being an athlete. Although I was pretty sure that I wanted to play in college, I didn't want to play at an uncompetitive school. Union is a top institution, so the fact that I can go there and play soccer as well was a great opportunity for me."
Goldman also looked at RPI, Moravian College, Muhlenberg College, and Franklin and Marshall college. After visiting all the schools, Goldman realized that Union was the right fit for him.
"The coach saw me play a few times and told me he liked what he saw. After touring the campus, Union seemed like a great fit for me. The school has a great academic reputation, which definitely intrigued me. I enjoyed talking to players and the coaching staff. My parents and I both felt this was the best fit for me."
On the field, Goldman is motivated to play up to the competition, saying "Physically and mentally, it's a whole new ball game. I know some take it easy once they know where they want to go, but I need to work even harder so I can get good minutes as a freshman."
After coaching Goldman for the past few years, James Soltmann is excited to see how Goldman, one of his most accomplished players to come out of the program, fares at Union.
Although he has had many players throughout his coaching career, he hasn't seen many that have the motivation and determination of Goldman.
"Throughout my years as a head coach, I have brought a few sophomores up to varsity but none stepped up the way Alex did. I have had some great sophomore contributions, but it was the confidence as well as the play that separated him from the rest. After watching him for the first game or two and the way he integrated himself into a senior-dominated defense made me realize he could play at the next level."
Soltmann was impressed with the way Goldman marketed himself around to colleges. "He asked me a few questions throughout the process, but he put in all the work. He understood how to make contact, how to sell himself, and how to make the right decisions not just for playing soccer, but for his long term life plans."
The years of hard work have paid off, and students at Pascack Hills are proud to call a college soccer player their friend. As Soltmann said, "It should be fun to watch."