MLB Early Season Review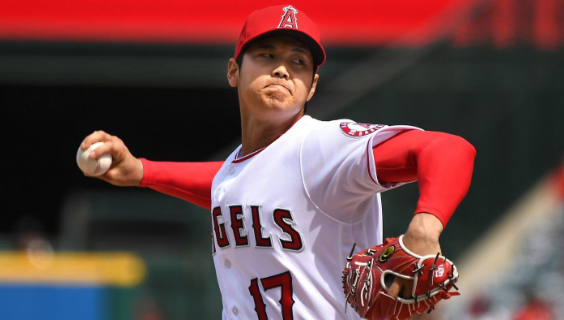 The beginning of the MLB season is here. The marathon that is the 162 game grind has commenced, doing so in style. Teams expected to dominate will crumble, and under the radar teams will soar up the ranks into real contenders. As week two in the MLB season comes to an end, the expected standings have changed with a few unexpected rises and falls.
The New York Mets started off incredibly hot,  with their best start in franchise history as they have a  9-1 record following an 8-6 victory against the Miami Marlins Monday night. After the loss against the St. Louis Cardinals on April 1st, the team pulled off seven wins in a row. The team's current winning streak consisted of games against division rivals like the Washington Nationals and Philadelphia Phillies. This unforeseen start allowed the team to erase some lingering disappointment from last years games. Hills junior, and Mets fan Nate Barcus commented on his team's hot start, "Everything is really coming together for the mets right now. Their combination of young, elite pitchers, and veteran power bats are bringing a spark to this club that I didn't even know they had. I have seen many mets players say this is the best team they have ever been apart of, and with confidence like this so early in the season, who knows what the ceiling is for this core." Barcus seems very optimistic about the mets, and he is justified in believing that, as the mets are one of the hottest teams in baseball right now.
One team that  have impressed fans around the country were the Pittsburgh Pirates, with a record of 7-2. Although they were ranked number 26 in Bleacherreport.com's preseason- power rankings, that hasn't stopped them from making some noise early on. Surprisingly a predicted "outcast" of the season, Toronto Blue Jays, have had a strong start, winning eight of their first 12 games.
The Los Angeles Angels unexpectedly pushed their way up to the top of the standings thanks to the help of the team's MVP and two-way star, Shohei Ohtani, who in one game can pitch 100 miles per hour, and hit a home run. His talent at both positions is unprecedented in this age of baseball. He was signed by the Angels from the Japanese league this offseason, and there was a lot of questions around the signing. No one knew if his game would translate to the MLB. But, so far this season, he has proved all his haters wrong in incredible fashion.
The Boston Red Sox have yet to disappoint with their 9-1 record, with wins against the Miami Marlins and Tampa Bay Rays letting them climb to No. 2 overall on Bleacher report's rankings.
The Cleveland Indians finally strung together back-to-back wins with a 3-1 victory against the Kansas City Royals as well as a 2-0 win against the Detroit Tigers. Corey Kluber stood out striking out 13 batters over 18 scoreless frames. Kluber has a 1.62 ERA and 251/27 K/BB ratio in 189 ⅓ innings dating back to June 1 2017.
Although there were many incredible wins, there were many teams with disappointed fans around. The Milwaukee Brewers lost pitcher Corey Knebel to a hamstring injury as well as lost back-to-back series to the St. Louis Cardinals and Chicago Cubs. The brewers came into the season with a load of young talent that was primed to turn the corner into contenders, but so far this season, they are not looking like a team ready to do any real damage.
The Tampa Bay Rays have had a brutal start to their season, with an AL-worst -22 run differential. This does not seem surprising to fans who know the team sold off many of their key players during the offseason.
The Washington Nationals did not have a strong start to the season but has MVP hitter, Bryce Harper,  who has been the core of the team with a slash line of .357/.535/1.00 and a has a MLB- high six home runs as well as 13 walks against only five strikeouts in 43 plate appearances.
The MLB season is not won and lost in two weeks. This grind will continue until the end of September. So jumping to conclusions this early can be a mistake, but a team's true colors can be revealed in the beginning, swaying their season one way or another.