NBA Free Agency Preview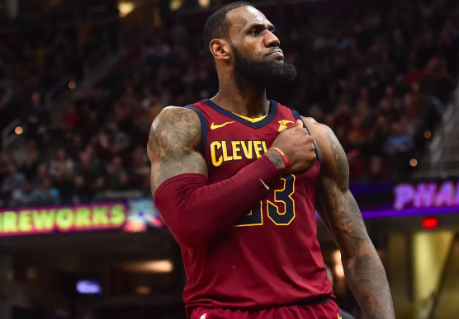 The NBA's free agency period officially kicks off on July 1st at midnight. This time of the year is always entertaining for basketball fans. With star players like Lebron James, Paul George, DeAndre Jordan potentially on the move, this year's free agency could alter the landscape of the Association.
After four challenging years of carrying a mediocre Cavaliers team on his back, James may be looking for a fresh start. Often compared to Michael Jordan, James, 33, is running out of time to match his six championships. He is heavily linked with teams like the Philadelphia 76ers and the Los Angeles Lakers. James has made an appearance in each of the last eight championship series, so he will certainly elevate the status of the team lucky enough to convince him to sign a contract.
"I personally think LeBron is going to Los Angeles," Harrison Scott said. "I think they have a good group of players and a lot of cap room to improve the team. If they can attract another superstar to join the team, LeBron will be in a Lakers uniform next year."
The Lakers are a young team, but have the assets to become a championship contender. They have been linked with a trade for two time Defensive Player of the Year Kawhi Leonard, and are making a big push for a few free agents, like Paul George. Like Scott said, Los Angeles would become a very enticing landing spot for James if they can land a superstar to pair with him.
George is another star free agent potentially on the move. After a successful regular season, he and the Oklahoma City Thunder didn't go far in the playoffs, losing in the first round. George has always been interested in playing in Los Angeles, and now might be the time for him to make that dream a reality and potentially join forces with James. George could also play in Los Angeles with the Clippers; however, with a rebuilding roster bereft of draft picks, the team isn't an ideal on-court landing spot. George has also mentioned the Celtics as an intriguing team, but they don't have enough cap room to sign him without making major changes to the roster.
"While I think George would be great on the Celtics, I think he will end up in Los Angeles. He loves the city, the team, and could find more success there than with the Thunder if LeBron comes. It just makes sense," Nate Barcus said.
Not a lot of teams have much money to sign star players this year. The salary cap didn't increase as much as league insiders expected, so it will be difficult for teams with many players on big contracts to improve. Only the Hawks, Mavericks, Lakers, Bulls, and 76ers have more than 30 million dollars in cap room, which means that many teams may have to stick with whatever they had during the previous season.
With many moving players and rumors popping up left and right, NBA fans will be glued to their phones for the next few weeks, anxiously waiting for alerts from ESPN or Bleacher Report. The hope around the league is that a team will make enough moves during this period to dethrone the Warriors. If LeBron and George both go to Los Angeles, that may happen.