Williams' Loss Against Kerber is Only the Start of Her Return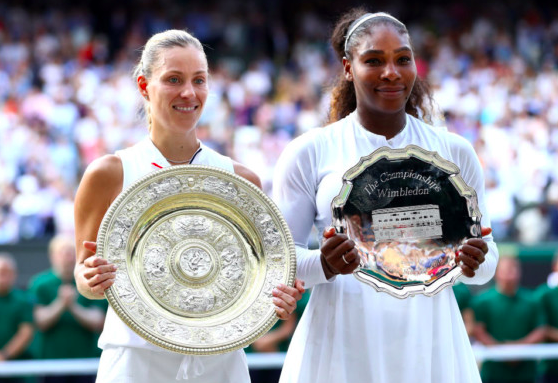 Whether you were watching a recap of a match from the FIFA World Cup or seeing the men's tennis singles or doubles on TV, the world was informed on July 14 that Angelique Kerber beat Serena Williams in the Wimbledon final. This feat broke many records as it was her first Wimbledon title as well as the first time a German woman has won the title since 1996. She won two out of the three sets with the scores 6-3, 6-3, respectively.
On the other hand, Williams has to feel the sour taste of defeat after reaching the finale right after she gave birth to her baby, Alexis Olympia Ohanian Jr., in September. Even though many people were supporting her throughout the tournament, neither Williams nor her fans were disappointed in her defeat.
Junior Danielle Joukhadarian said, "Serena put all her effort into that game, and she was an inspiration to me for competing at all."
"She shouldn't be disappointed in herself: she should be proud. The fact that she even went back to playing after becoming a mom says a lot about her as an athlete, so she should be very proud of herself for competing," said junior Mireille Joukhadarian.  
Before, Williams was afraid about her stance in tennis and how power and stamina she has lost during her rest period. But after making it to the finals, Williams realized that she still has the ability to win another tournament and make a huge comeback as a mother who wins a title.
Serena Williams said to BBC, "Obviously I can compete for the long run in a Grand Slam. I can come out and be a contender to win Grand Slams."
Congratulations to Angelique Kerber, and the world will continue to watch the two female tennis players face off again in the Grand Slams.