Former Cowboy Star Makes Good: Ben Brisman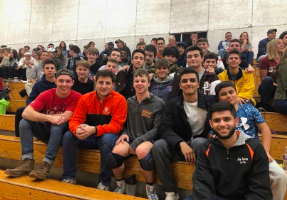 Coach David Bucco and current Hills students visited Stevens Institute of Technology over the weekend to support Ben Brisman at the 2019 Division 3 National Championship.
 Ben Brisman. Brisman, a Montvale resident, graduated from Pascack Hills High School in 2016. Other Northern New Jersey wrestlers on the Ithaca team include Sam Schneider and Alec Corrao. 
The support of the community was inspirational for Brisman. 
"It was really nice to see all of those people come to support me. It was already a fun duel meet, but this definitely made it a lot better." 
Brisman, a senior at Ithaca College, not only had to wrestle in front of a huge crowd but had to wrestle with a badly sprained thumb. He wrapped his thumb in tape and relied on his other abilities to take home the win.
"I was confident in myself as a wrestler that I would find a way to beat my opponent even without using my thumb,"  he continued. "This did not make me more nervous. I was just focused on the match, and afterwards I got to sit with so many familiar faces from Pascack Hills." 
Brisman wrestled freshman Hunter Gutierrez from Stevens Institute of Technology. He was supposed to wrestle Troy Stanich; however, 30 minutes before the match, Stanich was scratched due to illness. 
"Even though Stanich was ranked higher than Gutierrez, I definitely think I would have beaten anyone that stepped onto that mat," Brisman said.
The final score of the match was 15-3. 
It meant a lot to Brisman that students and coaches from Pascack Hills came to watch him. The wrestling program taught him to work hard and gave him resources to excel. It also helped him pick the perfect college to go to. 
"I love Ithaca. Wrestling definitely makes it a better experience. It is hard to imagine coming here and not wrestling," said Brisman.  
Brisman, while an outstanding wrestler, also loves Ithaca College for the education he has received.
"College has taught me that sometimes you just have to be consistent with your schedule. Sometimes it doesn't work out, but most of the time if you prioritize, everyone can get good grades." 
While Brisman is very proud of his 3.75 GPA, winning a national championship gives him a larger sense of pride. 
When asked if he was going to win a national championship again, Brisman, with no hesitation, said, "I think I can do it and will do it." 
Brisman has never forgotten the memories and lessons he has learned at Pascack Hills. While he goes to Ithaca College, that does not change the fact that he is a Cowboy.
"I am equally a Bomber as I am a Cowboy. Once a Cowboy, always a Cowboy."
Leave a Comment
More from the contributor(s):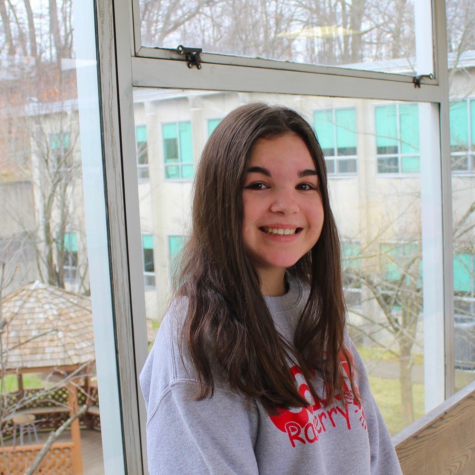 Simmie Brisman, School News Editor
Simmie Brisman is a senior at Hills; this will be her second year as School News Editor. Before becoming editor, she was a staff writer. She is looking forward to continuing to write for the Trailblazer during her final year at Hills!

Fun fact: Every Wednesday, Brisman and her family eat burgers cooked from her grandmother's original recipe!