Miami brings diversity to Super Bowl LIV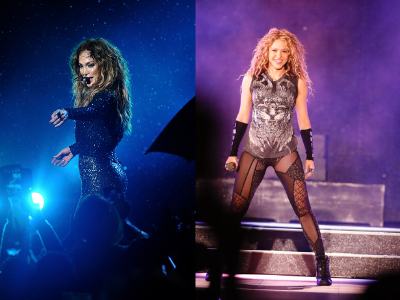 Last Sunday, the 54th annual Super Bowl took place in Miami, Florida.  Fans showed up excited for not only the game, but also for the long-anticipated halftime performance by Latina performers, Jennifer Lopez and Shakira. The controversial show pleased  many fans who found the performance to be empowering for both women and the Latinx community; it also made some viewers uneasy, labeling the entirety of the show as "inappropriate."
"I really liked the Spanish representation we had.  However, I have heard and seen many comments about how it was too inappropriate/sexy or had too much of a racial presence because if they were white performers, I do not know if there would be as much backlash over it being too 'sexy,'" says sophomore, Kailani Perez.  
Shakira opened the show and halfway through Lopez made her entrance on a pole.  This upset many reviewers, calling the show "too sexy" or "too inappropriate for younger viewers," but there those who believe that the two women brought more diversity than the show is used to and that this was a good thing.  
"It was nice to see the change especially since there is a lot of Spanish culture in Miami.  I think the show is so used to seeing the same group of American pop artists and that JLo and Shakira brought a change to the show.  I think that in America, all cultures should be equally included in everything and that seeing Spanish culture instead was a good thing" says sophomore, Dream Mayweather.  
The performance included a huge Latin presence with guest performers Bad Bunny and J Balvin.  Shakira, who is also half Lebanese, represented the Middle Eastern culture with her belly dancing and chanting during her solo set. 
"I think all races should have the chance to be present at this show and that people should not be judging these women particularly for dressing scandalously on stage when they are not the first women to do it," says Perez.
Aside from the promiscuity of the performance, the show also conveyed a political message from Jennifer Lopez when her daughter came out on stage and sang from the inside of a cage.  Lopez wanted to represent the children suffering at the Mexico border while singing Bruce Springsteen's, Born in the USA.  The presence of the Latina women was not only for entertainment purposes but to also include a deeper meaning; towards the end of the show, hope for unification was created. 
Overall, the 2020 Super Bowl was a great game with a unique performance during the halftime show.  The Latina women took the stage and created a lot of controversy over the choreography and costumes when the show meant much more to them. Certain viewers were taken back by these dynamics of the show, whereas others understood the meaning of what they were trying to say, and it is this message which should have meant more than any costume they wore. 
"I personally only watched the halftime show, and all I heard about the next day was how everyone had a different opinion on the performance.  I think that regardless of who performs, people are always going to have something negative to say… and I think Miami was a great place to host the game because of the diversity in culture.  I also believe that regardless of how they were dressed, they put on a great performance and overall definitely had delivered a strong message about how strongly they stand by their culture which was great" says sophomore Juliana Winograd.  
Leave a Comment
More from the contributor(s):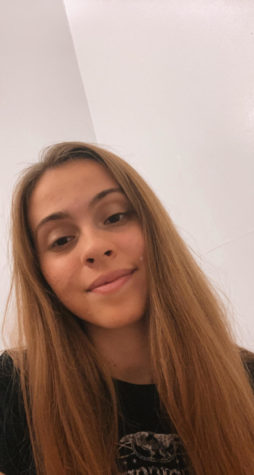 Justine Marinkovic, Editor-in-Chief
Hills senior Justine Marinkovic is very excited to be involved with the Trailblazer for her fourth year.  She is one of the Editors in Chief for the 2021-22 school year. She was an editor for the Arts & Entertainment section for two years before she made the transition to Editor in Chief.