Broncos softball wins first league title since 1975
The team believes that hard work and high spirits have helped them work well together on the field.
On May 26, the Pascack Hills softball team won their first league championship in 46 years. The team defeated the River Dell softball team at the River Dell High School field by a score of 1-0 in an 8-inning game.
Pitching was sophomore Alana Kimball. Kimball, coming off of an injury, was still able to pitch 13 strikeouts through eight innings. This makes for a total of 149 strikeouts for Kimball this season. The game went to extra innings.
Along with impressive pitching, the defense worked hard to shut out the River Dell offense. The team believes that hard work and high spirits have helped them work well together on the field.
Avery Marques, third baseman and a sophomore at Hills, said the team "came ready to win with a lot of energy."
Hills junior Alexis Mayer hit a home run in the top of the eighth inning to score the only run in a 1-0 victory. Mayer has hit a total of seven homers this season.
The camaraderie, dedication, and hard work of the players and coaches is something that the team felt was vital to their success. Head coach, Erin Curatola, believes that the league championship is the culmination of the efforts of this year's team, as well as the efforts of the teams from the past several years.
"We have worked so hard to develop a winning culture, not only playing to win, but expecting a win, and a league championship was always one of our long-term goals." Coach Curatola explained, "I could not be prouder of this team and cannot wait to see what is in store [for the future]!"
This accomplishment is one that has not been achieved since 1975 and it will not be forgotten, especially for the seniors on the team. The success of this team has just begun, and the Hills community is looking to see what the team will accomplish in the future.
Leave a Comment
More from the contributor(s):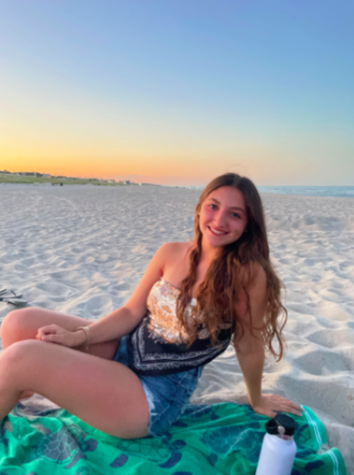 Rebecca Lovett, Life & Style Editor
Hills senior Rebecca Lovett is eager to be a part of the Trailblazer for her third year. She joined the publication her sophomore year as a staff writer and became a Life & Style Editor her junior year. This year, Lovett is eager to keep writing and editing for the section, covering trending topics and how they relate to the Hills community.

Fun fact: Lovett's favorite T.V. show is "Dance Moms."