Athlete of the Week – Maryellen Roche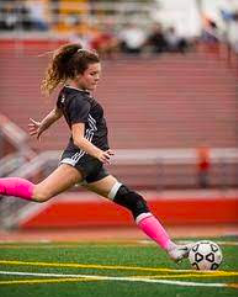 Pascack Hills senior, Maryellen Roche, was selected to be Athlete of the Week this past week. Roche is a starting defender on the girls soccer team and is the second Hills athlete to earn the Athlete of the Week honors.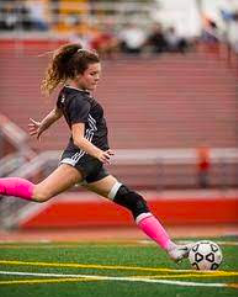 "It feels absolutely surreal to earn this title at the start of my senior year and last season of high school soccer," said Roche, "These four years have gone faster than I ever expected. I still remember how I felt the first day I stepped onto that field my freshman year."
Roche was able to score her first goal in the 28th minute on a pass from sophomore Brooke Bonnano. She shot the ball from about halfway between the goal and midfield and was able to get the ball past Fort Lee's goalie, Abigail Fearon, to put the Broncos up 4-0.
Roche scored her second goal just 3 minutes later in the 31st minute while taking a corner kick. The corner kick ricocheted against a Fort Lee defender and into the goal extending the Broncos lead to 5-0.
The Broncos ended up winning 6-0 in part due to Maryellen's two goals and her outstanding efforts on defense. 
"As a defender, I don't often get the opportunity to score so those two goals are something I'm proud of." said Roche, " I always give everything I have when I step out on that field.  I don't ever want to look back and think that I could have done more"
Not only is Roche an outstanding player, she is a leader. As a senior, the responsibilities of being a leader were put upon her and she was able to handle it.
"Maryellen is a really important presence on the field and a really important component of our defense," said junior Brooke Johnson, "She is someone that the team can rely on, on and off the field. You can tell that she works really hard and it pays off."
"I would like to thank my coach, Coach Aliprantis, for always motivating me to be better, and my team for being the reason I show up everyday," said Roche, "My team and I have been playing our hearts out since we came together this summer.  I am proud of myself and [the team] for our performance so far this season."
Leave a Comment
More from the contributor(s):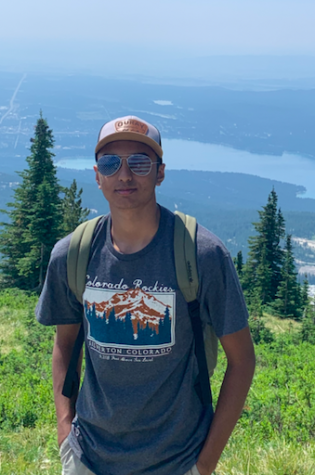 Shaan Dalal, Sports Editor
Shaan Dalal is a junior at Pascack Hills. He joined the Trailblazer his sophomore year and wrote articles for the Sports section. This year, Dalal is excited to edit the Sports section and help shed light on Hills' athletes.

Fun fact: Dalal has a goal to watch every NFL game in the upcoming season.