Athlete of the week: Max Zuckerman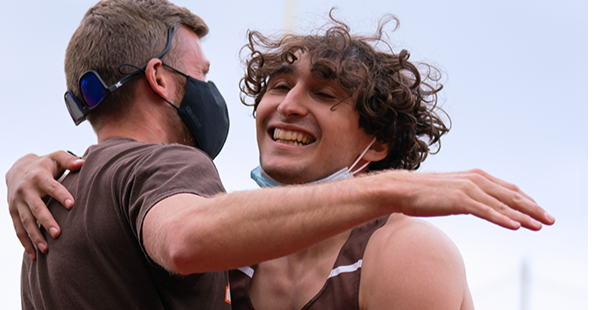 In the midst of another stellar track season for the senior pole vaulter, Max Zuckerman was named Pascack Hills Athlete of the Week. Not only was he named Pascack Hills Athlete of the week, he was also nominated for North Jersey Track and Field Athlete of the Week.
"Tuesday morning, I heard it being talked about over the announcements. I couldn't really hear it at the time and then found out it was me later in the day after a few people congratulated me. 
Max is an excellent teammate, always wanting to compete in more events to help score points outside of his speciality. He has taken younger vaulters under his wing, passing on knowledge and wisdom he learned and has gained.  
"Max has continued to improve year after year. He continues to hone his craft and work on his technique. Recently Max has been focusing on his take off and plant which in turn will translate some of his biggest jumps yet," Pascack Hills Winter Track Head Coach Mr. Koehler said.   
Zuckerman, as one of the best pole vaulters in all of New Jersey, has broken yet another Pascack Hills record. This record was different, though. Usually, Max breaks records competing individually, but this time he competed with fellow teammate Ben Mandler. Together, they set the relay indoor pole vaulting record for hills. Additionally, he and Mandler won state relays while simultaneously breaking the pole vaulting record for hills.
"Breaking the record was great, I love to see Ben succeed and it was awesome to do it together. In terms of the actual competing aspect, relays are not very different from competing individually. Rooting for someone else is the only difference. You just want your teammate to do well and you are really rooting for them to succeed," Zuckerman said.
Max and Ben have both taken it to another level. They are starting to receive the recognition that they rightfully deserve. 
"This was the first time we've had two vaulters who could clear a bar in the same indoor season in over a decade.  To have two Vaulters as good as Max and Ben is almost unheard of so this was truly something special.  Only one team in NJ has a better duo than Max and Ben," Coach Koehler said.
Along with Zuckerman and Mandler breaking the Pascack Hills record and winning states, the Boys Winter Track team is off to a great season thus far. They recently won the County Relays as a team. 
"It was good to get out there with my teammates and friends and win with all of them. It was nice having a team wide victory, definitely something to build on" Zuckerman said. 
Being his Senior season, Max wants to end his High School Winter Track career on a high note. He has already competed at Millrose, which is the oldest standing track and field meet. This is a very prestigious event that was nationally televised. Max has set high standards for himself and his teammates for the rest of the season."Getting to 16 feet is a goal I have my mind set on. Also, winning individual Counties and States is something I would like to accomplish. Would be really nice to win Counties and States as a team as well," Zuckerman said. 
Leave a Comment
More from the contributor(s):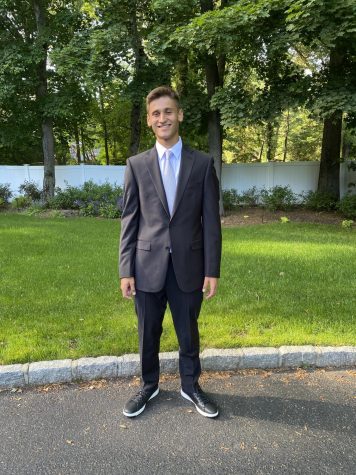 Aidan Berson, Sports Editor
Aidan Berson, a senior at Hills, has been a member of the Trailblazer since his freshman year. Before becoming a Sports Editor, he primarily wrote articles for the section during his junior year. This year, Berson is looking forward to keep writing for the Trailblazer and to edit the Sports section with Shaan Dalal.

Fun fact: Berson can touch his tongue to his nose.