Dasia Jarvis wins Female Athlete of the Year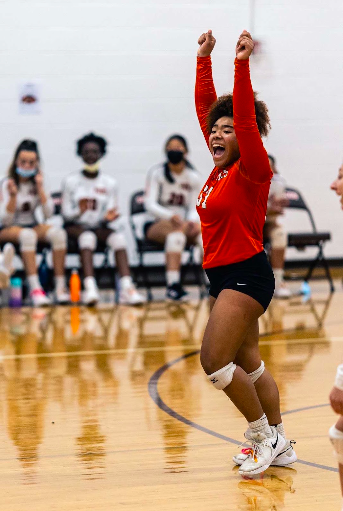 What does it truly mean to be an "athlete of the year"? What must the athlete accomplish to be awarded with this prestigious title? After anyone watches senior star volleyball player Dasia Jarvis, however, the answer is immediately obvious.
Annually, each school in New Jersey gets the opportunity to award one particular athlete of their choosing with the Female Athlete of the Year award, and Jarvis was selected for Pascack Hills' this year. After her tremendous impact on the school's volleyball program, Jarvis deserves this award not only for her skill at the sport, but also for the type of player she is.
"I think I won [this award] because I get really excited when I play volleyball, and have a passion for the sport," she says on why she thinks she won the award. "I can never pick things up quickly because I am the slowest learner. But, the second I started playing volleyball, I felt like I knew exactly what to do and [developed] a love for it."
On the court, Jarvis has a distinctable attitude that anyone watching can pick up on. Because of her love and passion for the sport, her play reflects her persistence and determination to help her team at all costs. "I have so much extra energy that I don't know what to do with, [so] I put all of it into the game, and it shows."
Jarvis, a current senior at Pascack Hills, started playing volleyball in sixth grade at Woodcliff Middle School. Ever since then, she has a great and clear affection for volleyball unlike any other.
"
"I just love volleyball, it's my favorite thing ever. It's the best sport, and perfect for me,""
— Dasia Jarvis
As a senior, Jarvis played her last year as a Broncos volleyball player this past fall, helping the team advance to the Quarterfinals of the NJSIAA Tournament until an unfortunate loss against Demarest. Next year, Jarvis will be attending Rutgers University. "I told myself I didn't want to play in college, and thought high school [would be] a good ending. But, now, I'm playing club [volleyball] at Rutgers [because] the sport keeps me grounded," Jarvis speaks of her future with volleyball.
It seems evident that Dasia Jarvis won the award because she truly represents the ideal Pascack Hills Female Athlete of the Year- an effective, energetic, and enthusiastic athletic leader who exhibits contagious qualities anyone watching her can identify.
Leave a Comment
More from the contributor(s):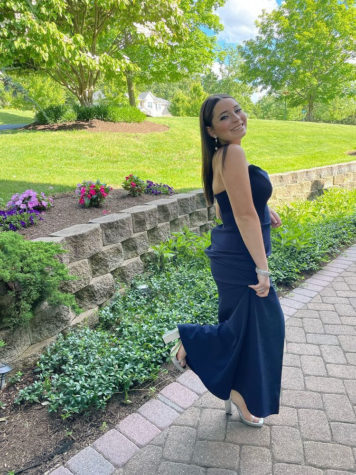 Jordana Brief, College Corner Editor / Assistant A&E Editor
Hills senior Jordana Brief is eager to be a part of the Trailblazer for another year. She joined the publication her junior year as a staff member and was also on the school's broadcast show, "Bronco's Breakdown." This year, Brief is eager to be a College Corner Editor and Assistant Arts & Entertainment Editor for the publication alongside the other respective editors.

Fun fact: Each person in Brief's family has a different shade of blue eyes.