All About Mother's Day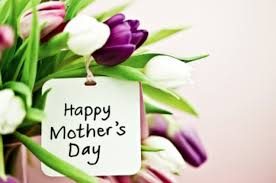 This Sunday, May 8, Mother's Day will be celebrated worldwide. Mother's Day has been celebrated on the second Sunday of May every year since it became an official US holiday in 1914.
Anna Jarvis, the founder of Mother's Day, campaigned for the day's recognition. The first Mother's Day was celebrated in 1910 in West Virginia—Jarvis' home state.
Although the origination of Mother's Day is typically associated with Jarvis, Julia Ward Howe also had a prominent role in the origination of the holiday. Around 1870, Howe sponsored Mother's Day by promoting disarmament and pacifism with women. Howe also wrote the Mother's Day Proclamation.
It was not until 1914 that Mother's Day became a national holiday in the United States after President Wilson signed the proclamation, permitting the national celebration of the day to honor motherhood.
Mother's Day is a day that has a sole purpose of honoring motherhood, and celebrating the influence that mothers have on society, in addition to the lives of their children.
There are many different gift ideas and ways to celebrate Mother's Day. Popular gifts include handmade crafts, jewelry, chocolate, cards, flowers, candy, and a beauty or spa treatment. With cards, chocolates, and more, you'll be able to express your love and gratitude for those who we celebrate on Mother's Day.
Godiva offers a variety of delicious Mother's Day chocolates, wrapped with a beautiful "I Love You Mom" ribbon that many would appreciate as a gift. For Mother's Day cards, your local Hallmark shop is the home of any card for the occasion. You can find incredibly designed cards for your mothers, grandmothers, aunts, and more.
Many mothers would love to receive a spa treatment as a gift on Mother's Day. A few Bergen County spas that are well known for their great service are MezzaLuna Day Spa in Westwood, Namaste Organic Spa in Ridgewood, The Fountain Spa in Ramsey and Hackensack, and Body Empathy Spa in Washington Township.
Furthermore, there are many restaurants in Bergen County that offer Mother's Day brunches.
Bibi'z Restaurant in Westwood offers a Mother's Day brunch buffet. At the brunch buffet, there will be a bakery section, appetizers, salads, hot dishes, a raw bar, a pasta station, a carving station, a pasta station, and sweets. This Mother's Day brunch is one that you certainly do not want to miss.
Cornerstone Restaurant's Sunday brunch is an excellent opportunity for magnificent food, in addition to being a great place to spend time with your family and friends. There is a chocolate fondue station and display platters that include Belgian waffles; furthermore, there is a dessert station. For special holiday pricing, be sure to contact the restaurant.
It is obvious that the history of Mother's Day expresses the importance of celebrating this day worldwide. This Sunday, be sure to honor the mothers out there by doing something extra special. Most importantly, it is a day to honor motherhood and recognize the overarching impact mothers have had on our world.
Leave a Comment