Upcoming Winter Trends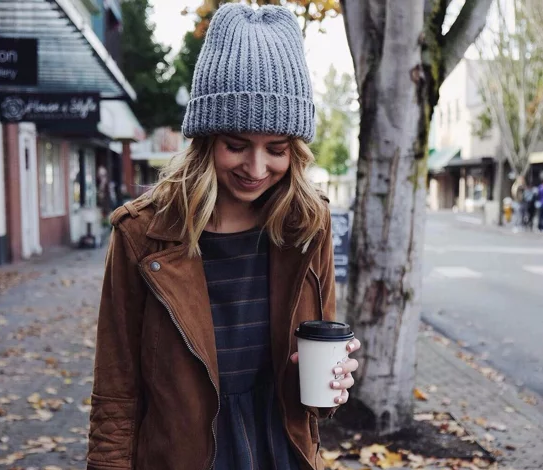 As the wind becomes brittle and the trees become bare, fashion revamps itself, once again, for the upcoming season. From sweaters to bomber jackets, here are the top three trends this winter.
Embroidered Patches  
They may seem slightly obnoxious, but pins and patches on your
favorite jackets and jeans can bring so much personality to your outfit. Revisiting the '90s era,
these dimensional accessories have a fun, quirky pop to them.
"I love adding an unexpected twist to my outfit with pins and patches, because it's an awesome way to express your personality through an indirect way," added a junior, Emma Lustigman.
Pins with smiley faces to patches with phrases on them, personalizing your clothing can bring out your own unique style. These embellishments can be purchased anywhere, from flea markets to high-end retail stores; however, an anonymous student recommends thrifting, because "shopping from the most authentic makes the whole experience more personal, which is what fashion is all about."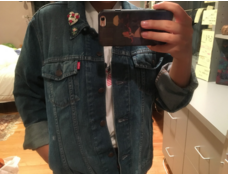 Velvet and Fishnet Stockings
Tis' the season to play with various types of textures to find your own style. The most popular fabric this winter is velvet, throwing it back to the '70s. Smooth and seemingly able to deflect light, it gives a nice fabrical change when layered on top of other pieces.
Lauren Losack, a sophomore said, "One personal favorite is to wear a velvet slip dress on top of a black, long sleeved turtleneck. It's an effortless look to incorporate summer items into this season and on top of that, I love the diverse use of fabrics."
In addition to the vintage style, fishnet stockings are a nice textual touch to any outfit. Worn with a dress or even under distressed jeans, these stockings add an extra flare. Don't underestimate the power of subtle details; it can completely change the feel of any outfit.
Turtlenecks
Classic and minimalistic, turtlenecks can be seen anywhere on a tight long sleeve shirt to an oversized sweater. "I used to hate turtlenecks, but now I've learned to love them because how warm and cute they are for the colder seasons," says Rebecca Litvinsky.
Being either sophisticated and laidback, turtlenecks are extremely versatile. Don't overlook the fact that it is a very convenient way to stay warm; no scarves are needed. While the traditional pieces will always be stylish, you can always spice up your look by layering a dress on top, giving it a seasonal presence.