Gifts for Him and Her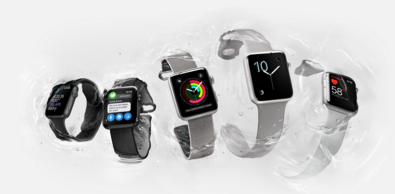 As the holidays are approaching, the pressure of gift shopping builds up, right until the day before Christmas Eve. To prevent the gift-giving problem of not knowing what to get your family and friends, here is a list of present ideas for him and her, whether it be a parent, a friend, or that special someone.
For Him
Technology
Being a technology-friendly society, giving a piece of technology almost guarantees satisfaction. Laptops, headphones, and video game devices, though they can be a bit pricier, are always great presents. Some of the most popular technology products this year are the Apple Watch, Bose noise-cancelling headphones, GoPro waterproof action camera, and Oculus Rift virtual realities.
"Technology is the best way to connect with people who you can't see on a regular basis. This provides more way to see and talk to people who you may not be able to otherwise," said sophomore Matthew Gheduzzi.  "It makes everything more accessible and efficient. I could never be disappointed if I got headphones or an Xbox for Christmas."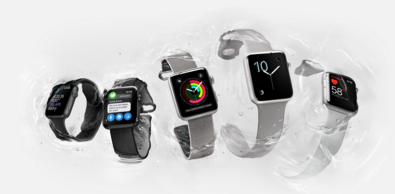 The Apple Watch 2, released this September 2016, perfect for those who are busy, connected, and minimalistic.
http://www.apple.com/apple-watch-series-2/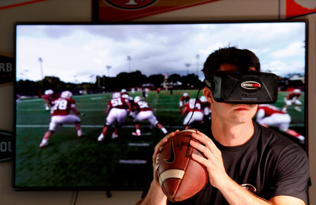 The Oculus Rift showing a virtual reality of a football game, changing the course of video games from this year on.
http://athletetrax.info/virtual-reality-future-sports-training/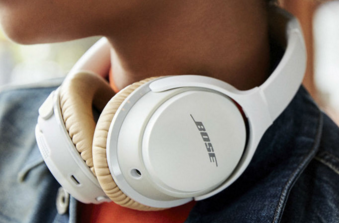 Bose noise-cancelling headphones that are perfect for travel, work, and daily relaxation, a perfect gift for music and tech lovers.
http://www.digitaltrends.com/music/bose-soundlink-around-ear-wireless-headphones-ii/
Cologne
Versatile in both smell and price, cologne is a timeless item to any man's closet.  Coming
in an appealing package, it does not need additional wrapping for it to be presentable. Depending on who the present is for, cologne can be quite expensive; however there are some that are in the price range of students. Try cologne from brands like Calvin Klein for a reasonable price.  While brands like Armani are more suited for parents, if gifting a friend, the basic Abercrombie and Fitch cologne will not fail.  On average, a bottle of 3.4 ounce of cologne can last a full year with daily use, if applied correctly, making it a useful and durable gift.
For Her…
Beauty products
Every girl adores to be pampered, and beauty products are an easy way to do so.  From skincare to makeup, to perfume to hair products, these items will be memorable while at an affordable price.  Coming in holiday gift sets, these assorted packages are the ideal gift for most girls, each set ranging in product or color and design. Trending in the year 2016, Kylie Jenner's Holiday Collection for both lips and eyeshadows are remarkably desired, while gift sets from Benefit, Lush, and Kat Von D will pleasantly surprise her as well.
"I would want beauty products because who doesn't love to do their makeup? The holidays are the best time to try out the newest products," said senior Brittany Macaluso.  "From experimenting with different colors and changing up your look for the holidays, beauty gift boxes are fun and useful throughout the year."
Jewelry
Jewelry can be a very special gift that holds value and a personal connection.  Sophomore Sarah Winston said, "Jewelry is a fun way to personalize your wardrobe, no what what season. In fourth grade, my best friend gave me a bracelet for Christmas and to this day, I still wear it everyday."
Appropriate for any age, jewelry is diverse according to preference, meaning, and price point. If gifting a friend, more "in-trend" pieces such as chokers and midi rings might be a smarter choice, while if gifting a family member or that special someone, a crystal necklace might be more timeless and suitable for the occasion. Pieces of jewelry are an unforgettable present, and make a lasting impression. In addition, jewelry may be one of the most customizable presents, from ingraining a significant date to simply their name. Being a traditional way to convey a message and make anyone feel special, a purposeful and sincere piece of jewelry will definitely impress her this holiday season.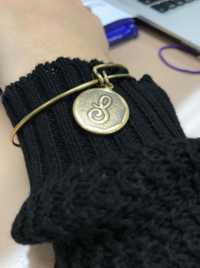 Sarah Winston's bracelet, given to her by her best friend for Christmas in fourth grade.