The Fear of Freshman Year
By Skylar Bachman and Sophia Mazzei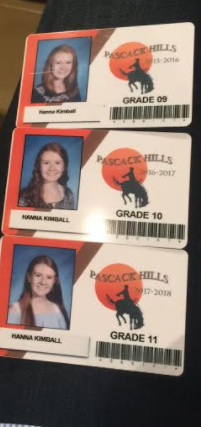 For most students, stepping into Pascack Hills is an exciting experience filled with Hills Pride. However, for freshman, this can be intimidating. Many freshmen are surrounded by  the fear of coming into the unknown and taking on new types of responsibility as a high school student.
"My biggest fear was going into the unknown but after getting used to high school, it has become welcoming" said freshman, Dianna Nataliccio.
Although being a freshman can be intimidating, in reality there is nothing to worry about because everyone, even those "scary" seniors, have been there.
"I missed my first lab of freshman year, and I still think about it," says senior Olivia Lein. "I'm still traumatized by it, but you figure it out."
The jump from middle school to high school is a lot to take in in-terms of the workload and a new social life. Matias Murillo, a freshman at Pascack Hills, felt this way at the beginning of this year, "It was such a big transition from middle school to freshman year and it is scary knowing there is a lot more responsibility."
It is normal to feel the pressure and fear of being the youngest in a school of hundreds of students. Many students remember how they felt entering high school for the first time and can relate to the feelings of the freshman.
A concern sophomores such as Alexandra Kreindel, Emma Lipsner and Maya Horowitz felt their freshman year is getting lost in the unfamiliar halls and had a fear of the upperclassmen. Contradicting this common distress, juniors Ben Dipiazza and Bennett Bierman say how they wished freshmen "got involved", and "go to as many sporting events as possible."
Junior Erica Noe recalls her fear of entering Pascack Hills as a freshman, "I was afraid of the upperclassmen at the beginning of the freshman year, but as I got to know them I realized they were just normal teens like me." High school should be an enjoyable time for all and consist of great memories to look back on.
Junior Jack Torre says "You shouldn't be afraid of freshman year because it is fun and after you get used to it, it will be one of the easiest years of high school."
A way freshmen Alex Lopez gained control over this upperclassmen-scare is by joining a sports team. Lopez says how he "was not scared on his first day" because he "knew a lot of upperclassmen through soccer." Joining a team or a club is a great way to get involved in the school more and also conquer the scary juniors and seniors.
Lastly, an important tip to the freshman from junior Melanie Meisner "Don't forget about the pool on the third floor!"
Leave a Comment
More from the contributor(s):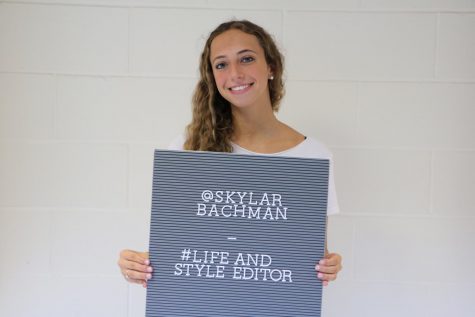 Skylar Bachman, Life and Style Editor
This is Skylar's second year working as a Life and Style Editor and this senior is excited for the upcoming year! Skylar is ready to help the newest writers into their academic careers by teaching them how to write, edit, and even take over her job one day!