Fall for these Fall Trends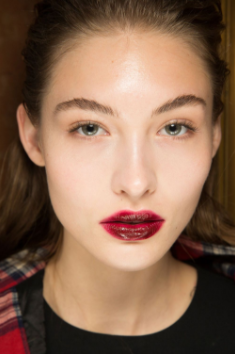 As fall approaches, school, colder weather, and new fall trends arrive. New trends you will see are smudged lips, exaggerated lashes, and bold manicures. During the fall season, the same colors and themes are repeated. However, these colors and trends are loved among loads of people and represent the fall season.
Smudged lips
Lips are essential to making any outfit look better and bolder. The trendy lip colors for the fall season tend to be dark maroon or dark purple. In fall, matte lips have been a common, annual trend; however, this fall, a trend which has raised a lot of questions, has been the smudged lip look. This look is said to be flattering, and is achieved by not using a lip liner, but taking a lipstick and smudging out the edges with a brush. This lip look is very interesting and not your normal, everyday look. There are two versions of this look, a subtle smudging or a very excessive smudged look.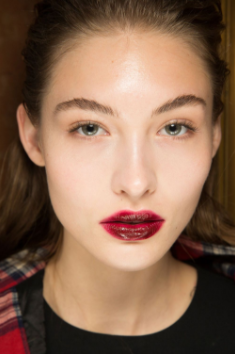 Bold Lashes
Perfect, long lashes have always been desirable. This fall, exaggerated lashes are a huge trend. Bold lashes, in this case, mean very thick and semi clumped. These are achieved by applying individual lashes to the most desired place. This look gives a thick, and lengthened appearance. Bold lashes can also be thought of as long lashes. Not only are they beautiful, but they are thick and give individuality to the look itself. Long lashes can be achieved with the right eyelash curler, and the perfect mascara.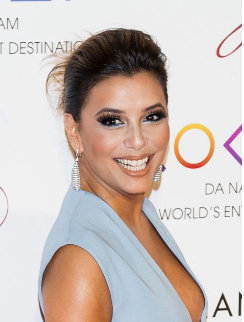 Bold Manicures
Manicures are relaxing and a time to pick the perfect color to complete your outfits for the next few weeks. For the fall time, again, dark purple or maroon is the way to go; however, this fall, bold manicures is what it is all about. Bold manicures have the basic color of your choice but with a pop. Nail accessories have become very popular recently. There could be rhinestones, more color, glitter, or even chains. The possibilities are endless and it is a great way to add a little extra to something very ordinary and basic. These add ons show your creative side and they look amazing. It is a unique way to spice up your outfit and there are so many options to achieve this.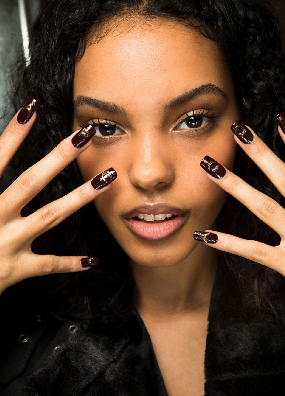 Leave a Comment
More from the contributor(s):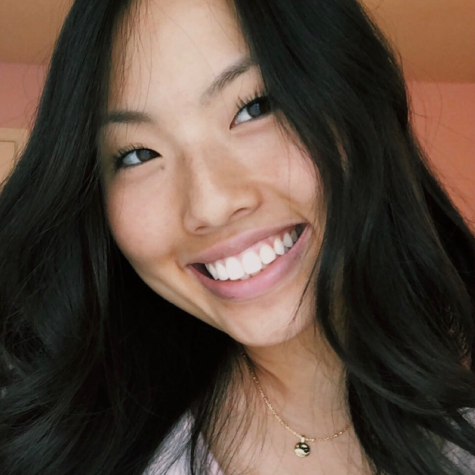 Christina Kim, Life and Style Editor
Now a senior at Hills, this will be Christina Kim's fourth year as a member of the Trailblazer. She is now the Life and Style Editor and is looking forward to what the school year brings for her section.

Fun fact: Kim loves to bake.