Cozy Corner-Cafés, Restaurants, and Other Foods to Try this Fall!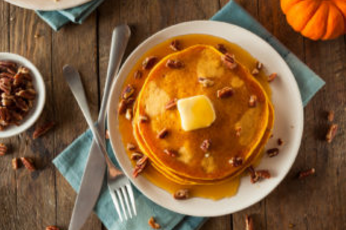 October has just begun, and the annual "pumpkin spice-everything" craze has already started. You can find just about any product imaginable pumpkin spice flavored at just about any location. If you're looking for the perfect pumpkin baked goods, coffees, and other exciting fall-flavored treats, be sure to try these cozy corner-cafés, restaurants, and other delicious foods this fall season!
Sook Pastry- Ridgewood, NJ
Sook is a bustling, compact destination with various French pastries, ranging from freshly baked macaroons, to cookies and cakes, as well sandwiches and crepes. Some fall-inspired items on their menu include hot apple cider, apple turnover, seasonal fruit tarts, and a variety of other pastries to choose from.
Pascack Hills sophomore Annalisa Saljanin shares her review on Sook: "The coffee was really good, and I also tried "The Prospect", a puff pastry with vanilla creme filling. It was extremely delicious! Sook's cozy atmosphere and ideal location makes it a great place to go with friends in the fall and winter."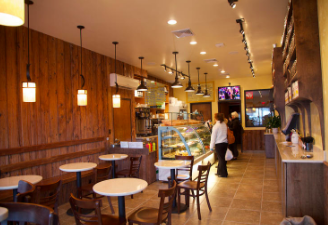 Sogno Coffeehouse & Creperie/Caffe Anello- Westwood, NJ
A delicious coffee shop and creperie by day transforms into a vibrant, lively restaurant at night at Sogno Coffeehouse & Creperie/Caffe Anello in Westwood! During the day, the award-winning coffee shop offers a variety of sweet and savory crepes, like the "Fairview Avenue" crepe, which is filled with a warm apple cinnamon compote, honey, and walnuts dusted with powdered sugar. Additionally, Sogno serves a wide selection of baked goods and flavored coffees, including the seasonal pumpkin-spice coffee.
Come nightfall, Sogno transitions into the beautiful Caffe Anello, a family-owned Tuscan-style restaurant that provides diners with an elegant ambiance and delicious Italian dishes, ranging anywhere from seafood to pastas to salads and savory steaks.
Pascack Hills Sophomore Jacqui Zariello shares her review: "It is a very small and comforting place to eat in cold weather. I enjoyed their "Bergen Street" crepe, which is filled with Nutella, strawberries, and bananas, topped with a chocolate drizzle."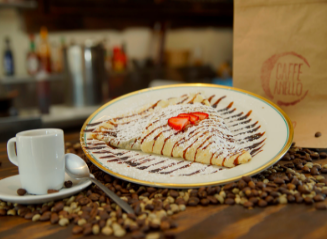 The Rolling Pin Cafe- Westwood, NJ
Just down the street from Sogno stands another adorable café, with a sweet country atmosphere and enticing treats that will be sure to tickle your tastebuds. That's right-you guessed it! The famous Rolling Pin Cafe in Westwood is the perfect destination to brunch or lunch with friends this season. While managing to take you back in time with its old-fashioned, cozy feel, the Rolling Pin doesn't disappoint in delivering meals made simply with the freshest quality ingredients. The special on the menu this week is pumpkin soup, along with other fall favorites like carrot cake and fall-flavored iced coffees.
Pascack Hills Junior Sophie Donofrio states, "The Rolling Pin's atmosphere was really cute and enriched my dining experience. The food was also well made and extremely tasty. Their crispy mac-and-cheese continues to be my favorite dish from season to season."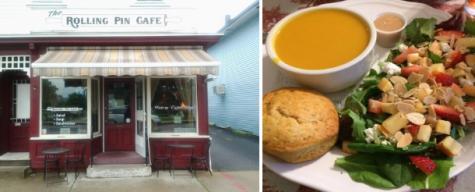 Pumpkin Spice Latte at Dunkin' Donuts
The famous Pumpkin Spice Latte has been sweeping Dunkin' Donuts locations across the nation for as long as we can remember. This aesthetic drink, served iced or hot, highlights the true taste of fall with its sweet pumpkin flavor and hint of cinnamon spice. In fact, Dunkin' is adding to their list of pumpkin-themed treats. Along with pumpkin-flavored coffees, donuts and muffins, the company will have a pumpkin cream cheese to top its bagels. Be sure to try these other limited-time fall-flavored goodies at any Dunkin' location as well: maple pecan coffee and latte and a maple sugar bacon breakfast sandwich.
Sophomore Zoe Geanopulos says that "the iced Pumpkin Spice Latte with light ice and whole milk" is her favorite thing to order at Dunkin'. "[the Pumpkin Spice Latte] is really yummy and sweet."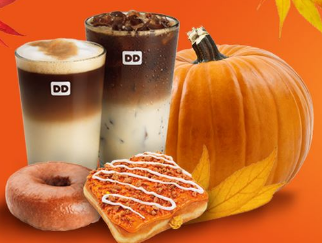 Pumpkin Pancakes at the Country Pancake House- Ridgewood, NJ
Looking to indulge in some rich pumpkin pancakes for a delicious breakfast treat? The Country Pancake House in Ridgewood delivers just that. With over 100 varieties of pancakes, the Halloween Feast pancakes, featuring pumpkin and spices, always prove to be a fan favorite.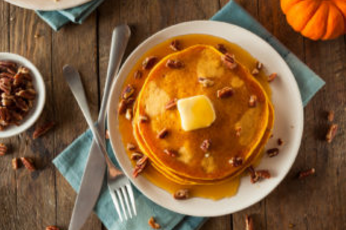 If you or anyone you know has tried any of these cozy-corner cafés, restaurants, or fall-themed foods, be sure to leave your review in the comments section!
View Comments (1)
More from the contributor(s):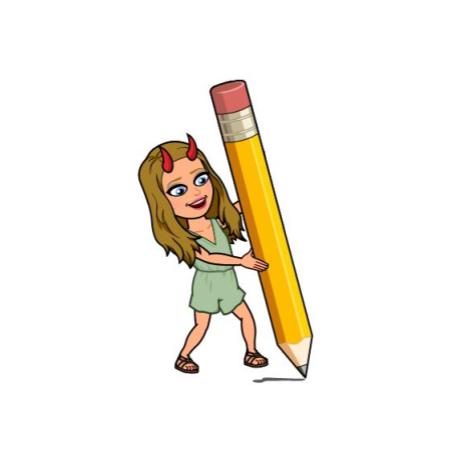 Avery Paulen, Life & Style Editor
Avery Paulen is a senior and co-editor of the Life and Style section. Her favorite activities include writing, traveling, and playing tennis. She loves to go to New York City to try some of the newest trends in food, as well as go down the shore over the summer. She is very excited to kick off this year!