The Truth Behind Kylie Jenner's TopShop Pop-Up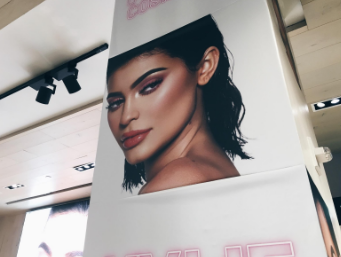 On November 20, Kylie Jenner opened up seven pop-up shops exclusively at TopShop locations for her cosmetics company Kylie Cosmetics. The cities include: Los Angeles, New York, Houston, Georgia, Miami, Las Vegas, and Chicago. And, with New York only 20 miles away, a trip to TopShop seemed like a reasonable expedition for a Saturday in December.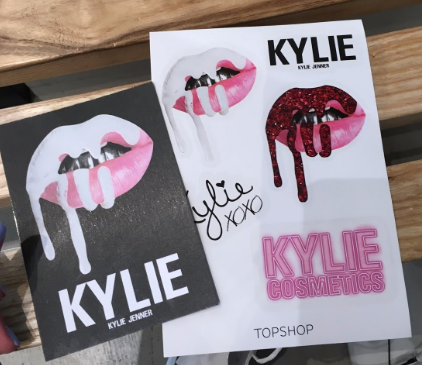 Though she has not made appearances at the locations, Kylie Jenner has many people excited. Not only will most of her products and past collections be sold, but exclusive TopShop Lip Sets will be available only at the 7 locations; because of this, several Hills students want to see it for themselves.
"Of course I wanna go because I think it's a lot easier than ordering online and the entire shipping process. I love her cosmetics line, even though it's extremely expensive," spoke junior Erin Buquicchio, who is constantly watching Kylie's releases of new products.
Though there is lots of excitement for this shop, it will be hard to beat her pop-up from last year's in, where she opened her own store and not just a small part of a TopShop. Freshman Nikki Spinak, who went to last year's pop-up, shared her experience from last year. "When I went to the Kylie Cosmetics pop up shop in New York, I decided to go on a Saturday with a friend because the lines were insane. But, we still had to wait for four hours outside. Although the wait was annoying, it was still a super fun experience and the store was filled with all of her products." 
As s a Kylie Cosmetics fanatic, I took a trip to TopShop to get the full pop-up experience, and here are my thoughts:
There were several pros upon going to Kylie's pop-up. For example, you got to examine the products for yourself, swatch them, and see the size of everything. One of her 9-pan eyeshadow palettes were on display, and I had no idea that they were only the size of your hand, much smaller than the misleading photos that were released of the palette, and the individual eyeshadow pans were at most only 1-inch in diameter. It's safe to say that was a disappointment in itself.
Another pro was that you had access to exclusive "Kylie x TopShop" items. Kylie Jenner released two four-liquid-lipstick sets that were all new shades. One of the sets was her velvet liquid lipstick formula, and the other was matte, though the only one available at the NYC pop-up when I went was the velvet liquid lipstick set.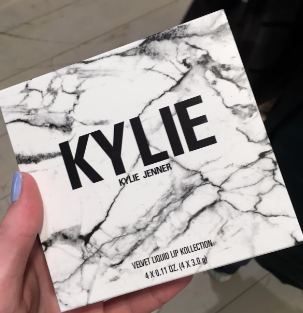 To continue, though this isn't necessarily a positive, Kylie did have a giveaway exclusively for her pop-up to win her entire 2016 Holiday Collection signed. If you win, you would be emailed and the gift would be shipped to you. So, that was a plus, because who doesn't love free stuff?
However, just as there were pros, there were also a lot of cons. For starters, Kylie's section of the TopShop was extremely small. It was tucked away in the far corner of the second floor of the building, and the entire area was probably a square of 15ft x 15ft.
Also, though this is mostly the people's fault, not Kylie's, the products were messy and disgusting on the outside. For example, there was a box of her holiday glosses, but every single container was opened, covered in gloss on the outside, and the applicator was destroyed.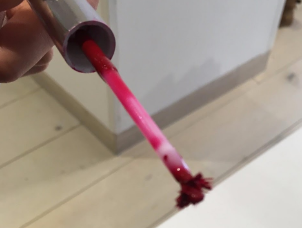 To add, the fronts of the lip kits that were available, as only a select few were, all had traces of makeup, which also, as I stated, isn't Kylie Jenner's fault, but mostly the people there who touched her products with product on their fingers.
The biggest negative aspect of this pop up shop that I found was the selection of products in store. On her price list, almost half of the products on there were not available, which I do not know whether  is from the products  being sold out or if they were never available in the first place.
And, out of the lip kits she had, it was obvious that she only had the ones that did not sell well on her site in the store. Besides her 2017 Holiday Edition velvet called Red Velvet, there were no other lip kits that were popular.
Also, can I just point out that there is a literal hair on the price list. That just speaks for itself.
At the pop-up, I bought two things, while my friend only bought one. We both purchased her 2017 holiday velvet liquid lipstick called Red Velvet, and then I purchased the "Kylie x TopShop" velvet liquid lipstick set. When I got home, I swatched all the products to see all of the shades together and what they would look like on my skin tone.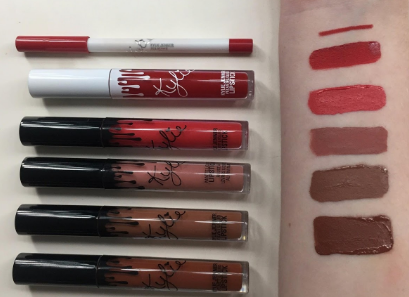 Another thing that added to the experience that did not fit well in the pros and con list was the card and stickers you received when you check out. It isn't much, but Kylie's thank you letter on the back and the cute decals was a nice touch.
The Kylie Cosmetics pop-up shop was an experience, but it's not for everyone. If you do want to go before it closes on December 20th, do not let the pictures online fool you. Not everything will be there, somethings will be messy, and it is not as big as her previous pop-up. But hey, at least the line was only a 10-minute wait.