Horoscope for the week of January 31-February 7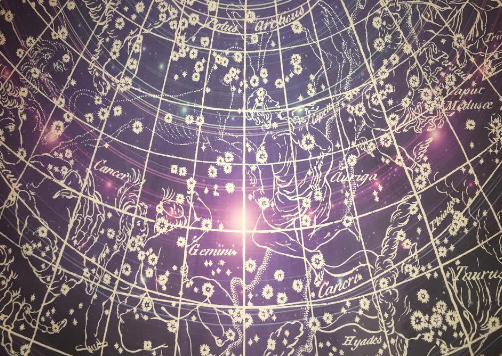 Jenna Chiavelli
January 31, 2018
Aquarius
This week, Mercury is in your decan which will spark your talkative side. It is the perfect time to meet with a teacher, grab lunch with a friend, and connect with others. This increase in social activity will not only strengthen your relationships, but strengthen your confidence.
Pices
Balancing school work, relationships, and even a part-time job can be extremely stressful, but this week you will receive a well-deserved break from your hectic schedule. Look forward to a sense of balance in your life, as the lunar eclipse on the 31st brings tranquility.
Aries
This week, Mercury Sextile is in your decan which influences a creative spirit within. Although your week may feel a bit hectic, you will be very productive and accomplish great things. This is the perfect opportunity to apply for a job or get involved with school activities.
Taurus
Unfortunately, this is a chaotic week for you as you may find yourself stressing over your amount of schoolwork. Often stress can alter the way we think clearly, so seek help when making big decisions and refrain from lashing out on loved ones. The best way to get through a busy week is to stay calm and organized. You've got this.
Gemini
This week is an important week for communication. As Mercury trines your decan, you will be able to speak with a smooth tone that will be well recepted by others. If you are having relationship problems, now is the time to patch things up. Additionally, you may find yourself solving conflicts between friends.
Cancer
Lately you've been feeling a little down, but this week brings extra love and support from your family and friends. Don't be afraid to open up and confide in your love ones. Concealing your feelings will only backfire in the end.
Leo
This week, Mercury is opposite your decan, this will leave you feeling a bit uncomfortable. You may find yourself in awkward situations, but it is best to keep an open-mind. Besides, expanding your comfort zone can be a positive aspect.
Virgo
Due to the placement of Mars, you may find yourself especially irritable. There will be a build-up of energy which could potentially create problems between you and friends. During this week, remember to express your anger in healthy ways such as exercising, venting, or even journaling.
Libra
This week is your week. The location of Mars will boost your self-confidence. In addition, feeling confident will positively influence your productivity. Nothing can halt your motivation as you glide through this week.
Scorpio
The lunar eclipse may shift the balance in your life, creating a hectic week for you. You may find yourself struggling to find time for everything in your life such as sports, schoolwork, and family relationships. Remember to take deep breaths and calmly organize your thoughts.
Sagittarius
This week will strengthen your courage. You may find yourself daring to talk to people you may not normally interact with. This reinforcement of courage will in return boost your confidence. Therefore, it is the perfect time to make a romantic gesture or do something outside your comfort zone.
Capricorn
If lately you have felt distant from your loved ones, this is the perfect opportunity to reconnect. This week is all about strengthening family relationships. You may find yourself making more of an effort to spend time with family, as opposed to focusing too much on trivial matters.