Prepare for Senior Year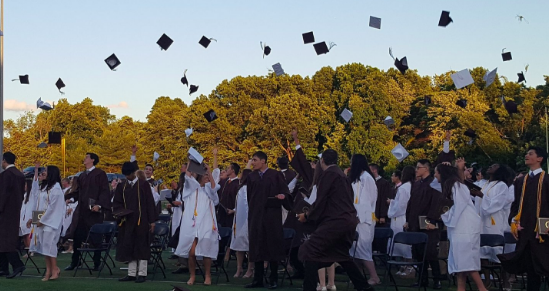 The school year is already creeping back up on students of Pascack Hills with only a month left until the first day. Within this last month students should begin preparing for the new school year, especially seniors. The next few months are about to be as crazy as it can get with college right around the corner. There are many things students can do before the start of the school year to get one step ahead and make the beginning of their senior year as simple as possible.
No matter what classes one is taking this coming year, all students have summer reading. If you haven't already, don't forget to begin the books assigned and or any other summer work for select classes. All seniors are required to read "Where You Go Is Not Who You'll Be" by Frank Bruni and create at least 10 questions via a template that was sent to all students. If you are planning on taking AP Literature there is a second required read called "How to Read Literature Like A Professor" by Thomas C. Foster with a separate assignment pertaining to the book. If you are enrolled in Honors IV, Honors LMC, Honors Lit of the Holocaust and or AP Lang, there is a second read required called "iGen" by Jean Twenge.
Along with beginning summer reading, it would be beneficial for students to begin their college application process. Whether that be creating a rough draft of the Common Application or Coalition's essay or just simply filling in the basic information in the applications, any head start will be helpful. There is a lot of general information needed to be filled out that can be a time sucker and therefore would be beneficial to be filled out as soon as possible.
In order to apply to most colleges, one must have taken at least one standardized test to submit, since most colleges do require these test scores. If one is not applying to a test optional school, it is important to remember to sign up for the last few standardized tests if need be. There will be an ACT test held on September 8th and a SAT test held on October 7th.  Regular registration deadlines are typically about a month before the test so if interested one should sign up as soon as possible.
Lastly, but definitely not least, students should be choosing, if they have not already chosen, their teachers to write their letters of recommendations. Most universities require two letters of recommendation therefore it would be beneficial to ask your preferred teacher(s) as soon as possible in order to allow them enough time before your colleges application deadlines.
Doing any of these simple tasks should make the stressful beginning of senior year a bit easier for the class of 2019 and lift a weight off one's shoulders.