January horoscopes
Aquarius (January 21- February 18)

The influence of the planets is saying that this month will be rather slow and you will lose some of your ambition. However, this only means that you should try harder to keep your head held high. To add on, this month is a prime time for encountering new romantic relationships, but some may be a trap so keep an eye out for toxic people. All in all, this month can be utilized for relaxation and, in general, keeping your spirits positive.
Pisces (February 19- March 20)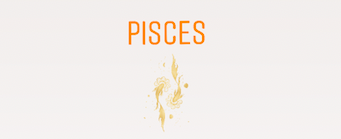 This is your month, Pisces! During January, you will have a flow of positive energy that can be utilized in your work. Whether it be writing an essay or contributing to a Hills club, your ambitions to work will be on fire. Others will notice your enthusiasm and effort which will attract many people, possibly even a romantic relationship. In general, you will be acknowledged for your hard work, but do not let that get to your head, just keep doing you.
Aries (March 21- April 19)

January is going to bring you many experiences mainly regarding your academic life. You will soon become full of new-found knowledge that will work in your favor for things such as the SATs and midterms. Although this may not seem like much, you will also be able to look forward to spending time with your friends and family. To continue, many will end up confiding in you for advice, but remember to be kind since these pieces of advice will end up returning back to you. Lastly, this month will be a time for you to learn how to split your abundance of energy so try and join our Hills track team or some other winter sports. 
Taurus (April 20 – May 20)

Taurus, the stars are saying that you will encounter someone who has similar interests with you so do not be shy to talk to some new people. Although there are no major signs of romance this month, you will still be spending some quality time with people you care about. One piece of advice that you will need this month is to simply relax because you will be caught in some stress that might feel overwhelming. With that in mind, this new year you should try and spread out your workload by possibly doing something productive during Pascack Period or even just simply doing a hobby that distresses you.
Gemini (May 21 – June 20)
January sparks a time of romance for you considering that venus is aligning in your favor. This month you will interact with someone that either has similar interests with you or possibly someone you have had a crush on for a while. Take this month to care for yourself since you will not be encountered with much stress and your academic life will be stable. To add on, you will also be thinking about trying some new things, so act on it and join the variety of clubs and extracurriculars that Hills has to offer.
Cancer (June 21 – July 22)

Cancer, this month is a time for you to explore new things much like Gemini. In January, you can look forward to unexpected events which may lead to some intense emotions, but you will have to learn how to not allow your emotions to get the best of you. Furthermore, you are going to have a month full of harmonious relationships whether it be romantic or purely friendship. There may be some minor arguments, but remember to stay calm because they will be able to be solved quicker than you think. 
Leo (July 32 – August 22)

January marks a time where you will be able to speak up for what you believe in. You can use this to your advantage by joining clubs such as the debate club considering the stars are saying that you will be very vocal this month. However, a problem may arise when you encounter a person who is equally as vocal as you, but try not to turn it into an argument and rather a friendly discussion. All in all, this is your month to speak your mind and focus on what makes you happy. 
Virgo (August 23 – September 22)

Virgo, this is your month since success and positive relationships will be blooming in your future. In January you can expect to gain initiative in accomplishing your goals which will cause you to be at peace with academics and life in general. Likewise, the area of relationships is looking bright for you considering that the position of the stars is saying that single Virgos, as well as those in relationships, will experience a year of harmonious and positive outcomes in this field. To conclude, this is also a month where your helping hand is greatly appreciated so join clubs that help others such as Project Paterson, Teens Against Cancer, and many other community service extracurriculars. 
Libra (September 23 – October 22)

This month is your time to turn your interests towards new opportunities that are arising. Although one of Libra's main traits is indecisiveness, you need to go through that to the side because that could leave you empty-handed. To add on, this month is not exactly the prime time for relationships, but that means you can shift the majority of your attention to academics since midterms are coming up. Lastly, the horoscopes are recommending that you turn your energy to some physical activities like some of Hills' various sports options. 
Scorpio (October 23- November 21)

Scorpio, this month you can expect the beginning of this new year to be marked with tranquility. The moments you will value the most are ones spent alone, but remember to still keep your friendships and relationships going. Also, do not be afraid to take advantage of the academic benefits that may be given to you during this month. Things such as scholarships to your dream college may be closer than you think so remember to work hard because the stars are saying that is exactly what you will need to do in order to keep thriving. Lastly, January will be a time for you to pursue some new goals because they will all be within arms reach.
Sagittarius (November 22- December 21)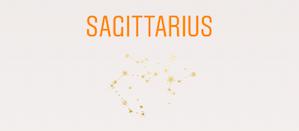 January offers you a time to acknowledge reality by making some important decisions, especially academic wise. If you were planning on possibly switching out of a class that you feel is too hard, just remember that you may just have to work harder. While making some tough decisions, be mindful of how logical you are being because every move you make can impact how things turn out. Other than that this month will be very peaceful and you will be spending a lot of time with your partner, friends, or family. It is in these moments that you will be your best self.
Capricorn (December 22- January 20)
Dear Capricorns, this month will be a time to focus on some long-term goals such as studying harder for tests or working harder in general. You can use the library in Hills as a place to act on these new goals since it is a quiet place to focus and study. Moreover, January will have you full of energy that can be applied to your goals. Along with this, you will have a positive aura, or Hills Pride, that will spread to everyone. Overall, this will be a month of stepping out of your cautious Capricorn shell and discovering new goals and people.