November horoscopes: Scorpio
Ariana Ally, a Hills sophomore, stated, "I find it very hard to forgive people if they have wronged me. I don't know if it has to do with me being a Scorpio, but it definitely makes sense if it is."
If you have a birthday ranging from Oct. 23 to Nov. 22, you are a Scorpio! You are the resourceful, brave, stubborn, and true friend. The Scorpio sign is a very controversial horoscope, as it is made out to be in the top three most hated signs. They're set out to be the villain seeking revenge; however, in reality, it is quite the opposite.
aDVERTISE HERE

Scorpios are fixed water signs. Similar to a block of ice, they are cold and hard to break from the exterior, however, once broken, they melt and reveal their true persona to those they feel most trustworthy. Pluto, the planet of transformation and regeneration is the celestial object that rules Scorpios. They are mysterious and very intuitive, which may be the reason for the villain stereotype. They are portrayed in such a negative light as they don't participate in surface level and fake activities, unlike others. Scorpios hate dishonestly, revealing secrets, as well as passive people, however, they love being right, hearing the truth, and faithful friendships.
When it comes to their relationships, they value honesty and fairness. Scorpios enjoy the company of fun, loving people as it cancels out their witty and at times aggressive personality. They are very dedicated to their relationships, however, if you cross them once, a grudge will be held forever. 
Ariana Ally, a sophomore at Pascack Hills, stated, "I find it very hard to forgive people if they have wronged me. I don't know if it has to do with me being a Scorpio, but it definitely makes sense if it is."
In their careers, Scorpios prosper in management and exploring their creative side. They make excellent managers due to their determination and scientific approach to tasks and will never mix business and friendships. The perfect job for a Scorpio is either detective, business manager, or psychologist. Scorpios are very careful with their money, as they view it as a source of security for themselves. 
Attracting Scoporios is an art in itself. Scorpio men are tedious, confident, intense, and very competitive, so the key to their hearts is playing hard to get. To win over a Scorpio woman, you must let her wear the pants in the relationship. To keep her, you need to be completely honest and not pick fights because Scorpio's are not ones to forgive and forget. 
In order to relate and accept astrology, you need to go into it with an open mind. Not everything is completely correct, but you may find that many of these traits are scarily accurate if you are a Scorpio. Rules learned: never cross a Scorpio, and always stay loyal.
Leave a Comment
More from the contributor(s):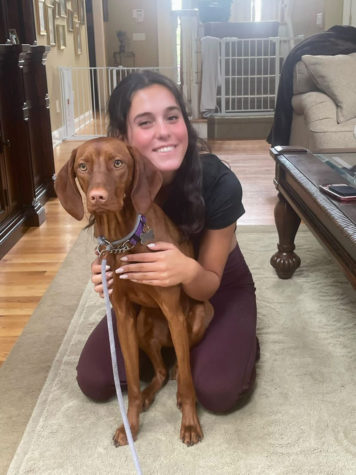 Madison Saks, Opinion Editor
Hills senior Madison Saks is looking forward to being on the Trailblazer staff for her final year. She joined the publication her sophomore year as a staff member and edited for the Opinion section her junior year. This year, Saks is eager to keep editing for the section alongside Anabelle Joukhadarian.

Fun fact: Saks has a rescue dog from Puerto Rico named Goose.