What to gift your parents this holiday season: a guide
Everyone is working extra hard to stay sane during this Covid-19 pandemic, and a holiday "thank you" can make a student's tired guardian feel appreciated.
This holiday season is anything but ordinary, but students should consider the many things that they could get their caregivers as a thank you for everything they have done during these difficult months. Everyone is working extra hard to stay sane during this Covid-19 pandemic, and a holiday "thank you" can make a student's tired guardian feel appreciated. Keep reading for a list of sentimental, useful, and sweet holiday gifts for any parent. 
For the parent that loves to cook
A cookbook or a New York Times Cooking subscription ($40 for the year) for a fun new source of recipes. Kitchen gadgets are also a great gift: a new mixer, a pasta maker, or simply a new coffee pot/Keurig. 
Something simple
Chocolates, candies, or flowers are simple yet beloved by many. Students can ask around for Mom's favorite type of flowers, Dad's favorite candy, or get a nice box of chocolates for the house. All thoughtful presents that won't break the bank. Even something as simple as a home made (or store bought with a small written message) holiday card can be a simple and sweet gift.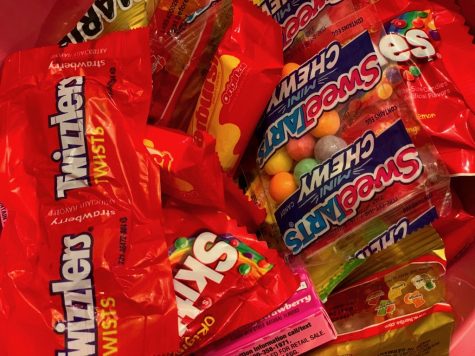 Sentimental ideas
Photos are simple and can be printed out for cheap at CVS, online (through Shutterfly or other companies), or in a printer at home. A nice family picture can be placed anywhere in the home and is a sweet gift for anyone. Another fun idea: there are now electronic picture frames that can store many pictures and play a slideshow of the selected pictures (students should just make sure that they can help a less tech-savvy parent to set it up). 
Many websites allow one to customize just about anything. A coffee mug, christmas ornament, mouse pad, or t-shirt with a picture of your family. This personalized gift is something both sentimental and heartwarming for caregivers.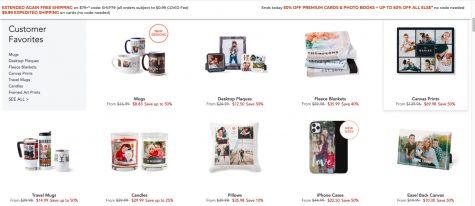 Gifts for the house
A cute and sweet gift for your caretakers could be something that everyone in the household can use. A whiteboard, calendar, or magnetic letter board can be helpful to keep the family organized or to leave important/fun notes for each other. 
Do something, instead of gift something
If buying a gift isn't possible for a student and there is no time to make one, doing something simple for, or with, a parent or guardian can be a nice holiday gesture. Like the coupon books for free hugs that we all gifted people with as children, students can offer up their services to make a nice dinner or dessert for the family. In addition, students could plan a family movie, game night, or do a few extra chores out of love and in the spirit of the holidays. 
Source: studio5.ksl.com 
For the exercise enthusiast
Some families may still be motivated enough to go to the gym in person or at home. For the parents who love working out, a pair of leggings, gym shorts, or other workout clothes can be the perfect gift. A piece of exercise equipment could also be something that the whole family can enjoy, but that would be a bit on the pricier side.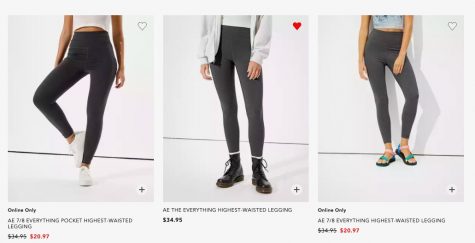 Something they always say they need, however simple
If a student's parents continue to lose their phone chargers, buy them an extra charger or two. If they always lose their keys, purchase a hook to help keep them attached to a belt or purse, or a special alarm keychain that will help them to find them. If the guardian tends to eat all of the ice cream in the house and forgets to buy more, find a few pints of some of their favorites and surprise them! The point is, a great gift can be very simple and affordable, and yet still specific to a student's loved one. 
With this year being as difficult as it has been, taking a few extra minutes to think about a holiday gift for loved ones is extra important. Students should think about what will make their families' quarantine better. A little thoughtful gift, whether an idea that costs money or not, will certainly bring smiles to otherwise stressed-out faces. 
Leave a Comment
More from the contributor(s):