Trending room decor of 2021
Looking for new ways to decorate your room? Here are a few of the trendiest decor styles of 2021.
Lights
Having the right lighting for your bedroom is very important. Whether you prefer a brighter glow, colorful and fun lighting strips, or a more neutral tone, there are many different options to choose from.
LED lights display a wide spectrum of customizable colors for all moods and occasions. They are the perfect way to add a dramatic flair to your room and are very easy to install. Depending on the type you buy, LED lights can be dimmed, making them all the more appealing. They offer a good range of adjustability to suit everyone's needs.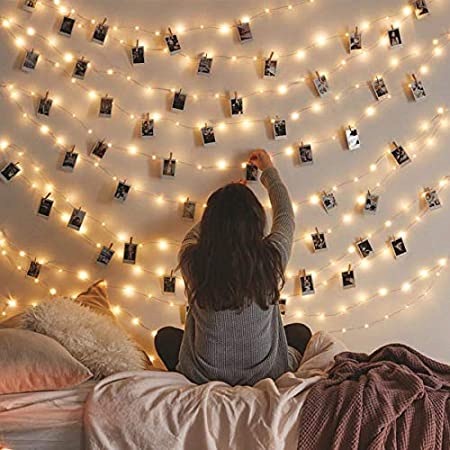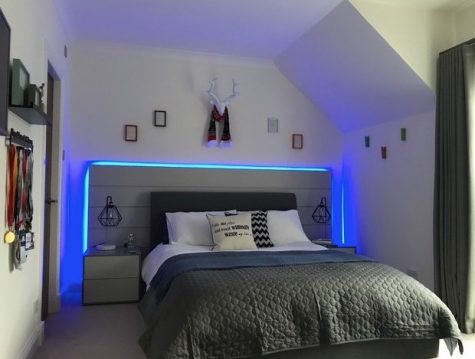 Fairy lights, on the other hand, are considered more of a decorative item. They are better known as Christmas or string lights and although they are not very bright, they add a blissful atmosphere to your room. For a permanent fixation, you can hang them up using tacks, however, do this at your own discretion as it will leave holes in the wall. Command hooks and strips also work wonders if you want something more temporary. 
Both options can be bought from a range of affordable stores, including Amazon.
Posters
Posters are one of the easiest ways to add style and a modern flair to your room. It is the perfect way to express your current interests, passions, and overall feelings. You can group several posters together for a more sophisticated effect, and color coordinate them with other items in your bedroom. 
To avoid a tacky look, try placing your posters in a glass frame. Not only will it portray aesthetic neatness and refinement, but it allows you to preserve the durability of your posters.
Fake flowers and vines
Faux flowers and vines are a great way to add some plant life to your room without the hassle of real plants. They will not overgrow, and you do not need to water or fertilize them. This is an easy alternative wall decor that can be applied to any size space. For a more traditional look, vine strands are the way to go. If you want to add a pop of color, layering strands of flowers will show off unique texture and dimension.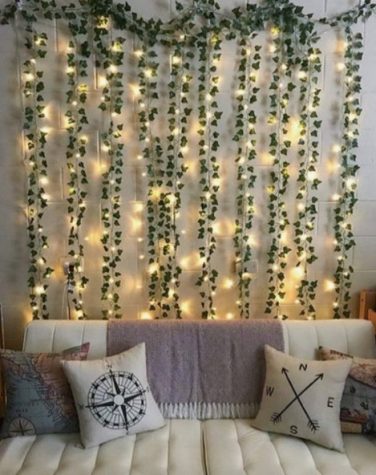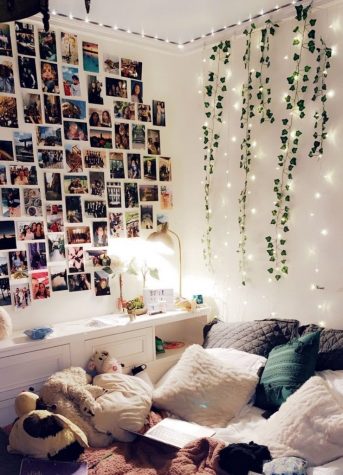 Here are some tips and tricks to creating your own DIY greenery masterpiece:
Command hooks

are the easiest way to hang the vine and flower strands. This, most importantly, allows for no wall damage; they can be removed with no residue or other permanent blemishing. 

Experiment between

open spaces

and those with other decorations. You can also try out what vine and flower colors match best with your room aesthetic. 

To achieve a variety in length, take a strange of the faux foliage and fold it in half, leaving one side longer than the other. 
Sky projectors
Gaining recent popularity on TikTok, sky projectors turn your ceiling into a serene celestial sky. It feels like you're having a night under the stars, all from the comfort of your own bedroom. The projector has simple buttons to cycle through light preferences, brightness adjustability, and shuts off automatically after a few hours.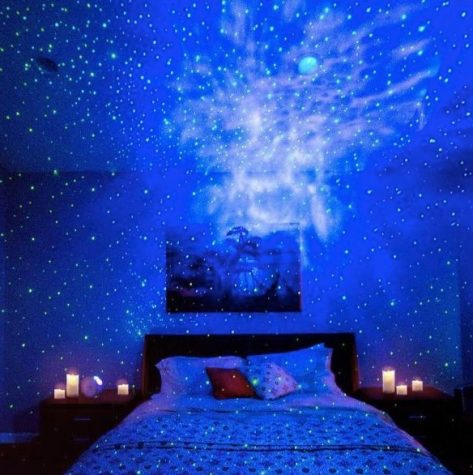 In a recent poll of Pascack Hills students conducted on Instagram, 46% of respondents said they own one. While 54% of students who responded said they do not have a sky projector, many were interested in finding out more.
There are many advantages to having a sky projector in your room. It is calming for the mind, and a great way to destress at the end of a long day at school. The projector is a wow-factor necessity to have in your room that portrays a view of the galaxy. 
"I saw [a] lot of people have it in their rooms on TikTok," said Hills freshman Lily Plechner. "I got my own and I like it; it's really relaxing." 
BlissLights Sky Lite from Home Depot
BlissLights Sky Lite on Amazon
Mokoqi Moon and Star Projector on Amazon
Photo wall
During quarantine, many have been unable to see their friends and loved ones. An easy way to remedy the gap is to decorate your room with pictures! Whether you decide to print them out from your camera roll or search up images online, this is a fantastic project with aesthetic results. By finding your own pictures on platforms like Google, Vsco, or even Pinterest boards, you can create colorful collages. 
There are several photo "packs" people sell on sites such as Amazon and Etsy. They can easily capture your vibe and interests. This is also an opportunity to bond with your friends by having similar images on your walls.
Overall, photos are a great way to tell your personal story.
Whether you have participated in several of these recent trends, or are looking for new bedroom style hacks, there is definitely something for everyone. 
View Comments(1)
More from the contributor(s):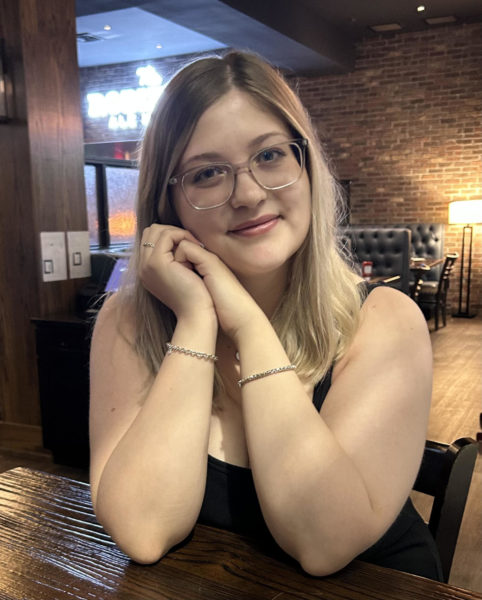 Kaitlyn Verde, Editor-in-Chief
Kaitlyn Verde is a senior at Hills. She joined the publication her freshman year as a staff writer and edited for the Arts & Entertainment and School News sections her sophomore and junior years, respectively. This year, Verde is excited to be the Trailblazer's Editor-in-Chief alongside Olivia Ge and report for the community with Hills Pride.

Fun fact: Verde enjoys reading in her free time, and her favorite book is "The Invisible Life of Addie LaRue."