Simple ways to de-stress at the end of the school year
There are several ways to stay calm and rock the final stretch of the 2020-21 school year.
This year has been one for the books –– between hybrid and in-person learning, AP tests, and the normal schedule overload before summer starts, Hills students are rightfully overwhelmed. However, there are several ways to stay calm and rock the final stretch of the 2020-21 school year!
Relax and recover
While this may sound obvious, taking a step back every once in a while can help you think more clearly. It can be difficult to find the motivation to complete your assignments as the workload increases, but a few necessary moments for yourself can make all the difference! 
"If the weather is nice, going outside is another way I can destress," said Hills freshman Sam Goldstein.
As the school year comes to an end, it is essential to care for your mental health. Writing down your thoughts, practicing self-forgiveness, and connecting with others are excellent ways to practice self-care. Everyone needs a mental health day to relax and recover. 
Lighting candles is another way to de-stress. Depending on the fragrance, they can boost your energy, decrease tension, and enhance your mental clarity. By using candles that appeal to you and your senses, you can create the perfect atmosphere for some downtime. Here is a list of the most soothing scents!
Lavender

Vanilla

Jasmine

Rose

Frankincense

Sage

Lemon Balm
Breathing exercises are one of the quickest ways to regain focus, since they can be done virtually anywhere and at any time. Try closing your eyes and allowing all the tension to leave your body. Yoga and stretching are also popular methods of mindfulness.
Be with friends
As Misty Copeland, a American ballet dancer, once said, "Anything is possible when you have the right people there to support you." During the pandemic and stressful school year, having your best friends by your side will make things easier. Even if they just give you motivation, talking to those you feel most comfortable with can change your mood and boost your happiness. Whether it's socially distanced or over a phone call, make sure to stay connected! 
Songs and playlists
Music can help push through different parts of your day. "I destress by listening to music and petting my dog," commented Goldstein. While it tends to be a personal preference, here is a song guide!
Songs with fewer lyrics tend to work well for studying, since it's less distracting

Instrumental songs are both relaxing and help with memorization!

Try creating playlists with your favorite music genres and artists to play while completing assignments or studying for upcoming tests

Don't be afraid to branch out and try new music styles! 
Studying late into the night with little sleep can certainly take a toll on your mood and functioning. Quick power naps throughout the day will rejuvenate your ability to focus and help improve overall memory, clarity, and learning. They give a fresh boost of energy to your body and mind. Surprisingly, nappers sleep better at night, so be sure to catch those extra z's! 
Hobbies
Hobbies are a great way to have some much-needed fun.
Baking and cooking give people a sense of control and purpose – especially doing something they love, it allows them to focus on something enjoyable. 

Exercise and staying active are two rejuvenating ways to ease your mind. It increases your focus while getting fresh air and puts more pep in your step!

Making something inspiring, such as completing an arts and crafts project, is the perfect brain break. 

Try experimenting with new hobbies and activities. Who knows, you can even find a new favorite way to relax! 
Screen downtime
Has there been a television show you've been dying to watch? Or has a new Netflix series caught your eye? Between study sessions, or as a self-reward after finishing some schoolwork, it is a great stress reliever that will surely put a smile on your face!
Whatever it is, make sure to do things that bring you joy. From hanging out with friends and family to making time for your well-being, there is an abundance of things you can do to push towards end-of-year success.
Leave a Comment
More from the contributor(s):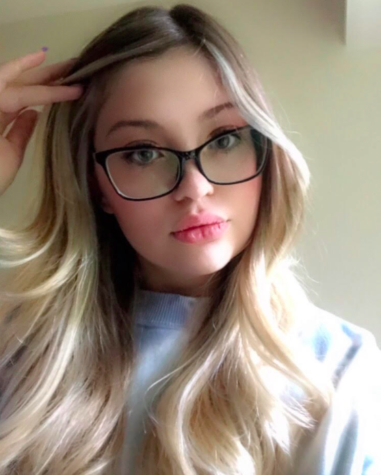 Kaitlyn Verde, School News Editor
Hills junior Kaitlyn Verde is eager to be a part of the Trailblazer for another year. She joined the publication her freshman year as a staff writer and edited for the Arts & Entertainment section her sophomore year. This year, Verde is looking forward to being the School News Editor alongside assistant editor Olivia Ge and to continue covering breaking news stories among the Hills community.
Fun fact: Verde owns over 800 books and enjoys being a library volunteer in her free time.