October Horoscope
Find out your fate for this month with our October horoscope!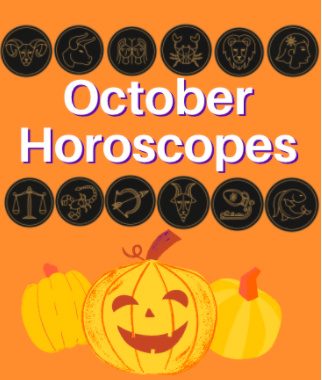 Aries (March 21 – April 19): Aries, this month you will feel like you have an important mission or task to complete. You often push through the tough times in your life and now is no time to stop! Keep pushing, you always get things done and you complete them to their fullest. You break down barriers and have never liked to procrastinate. Take this opportunity to use those skills and do not hold yourself back! You are ready for whatever is about to come, so take charge and go in strong! Hills freshman and Aries, Yulianna Krol, said that "There are a couple goals that I would like to complete before the end of this month" 
Taurus (April 20 – May 20): Taurus, take a deep breath because this month you are learning how to make life easier for yourself. You have recently been under lots of stress, whether from yourself or someone else. However, you are now learning a new way on how to handle life in a way that helps you accomplish more without having to work very hard. You are very cautious and rational, you know what is worth your time and what is not so deserving; use this time to browse these new October energies. Hills freshman and Taurus, Gail Gluck, said that "For the last few months it has been very stressful; but, this month has been different, I'm more relaxed than I've been in a long time" 
Gemini (May 21 – June 20): Gemini, recently you have noticed that your old karmic patterns have started to falter. You are experiencing new cycles in your life that have started to give you great karma endings. You are very flexible and know how to adapt to any sudden changes while simultaneously cheering up everyone around you. You always know how to handle a situation so that you can obtain the best possible result. Use this time to showcase your adaptable and energetic qualities. 
Cancer (June 21 – July 22): Get pumped because this month is extremely significant for you. You have recently started to figure out who you really are, awakening your inner genius and increasing your self-confidence. You are starting to stand up for yourself more and taking back the power that you have recently given to others. You carry so much strength and courage. You know how to make people feel safe around you and are unbelievably loyal to those you care about. This month you will learn how to use those strengths in a more genuine and effective way. 
Leo (July 32 – August 22): Take a load off and relax because this month will be much easier for you. You will struggle less and this light month will also bring fewer troubles. This month you should focus more on your mental energy and try to communicate how you are feeling in your relationships with your loved ones. You have such a big heart and care about everyone, you bring light into every room you walk into. Do not forget your greatness this month and focus on making yourself happy. 
Virgo (August 23 – September 22): Open your eyes Virgo because this month you have been asleep for too long. This month you will wake up from a 'sleep period' and find clarity on many issues circulating in your life right now. You will realize where you have been, where you are, and where you want to go. Now is the time to take risks, do not be afraid to mess up and make mistakes, they will turn out in your favor in the end. You can organize your life in a way that makes everything work out in your favor. Use this time to put your amazing skills to use and come out with the best results. 
Libra (September 23 – October 22): Happy Libra season! This month is your time and will be very important for you! You will be faced with big questions and big opportunities that will be presented to you towards the end of the month. Nevertheless, right now you should focus on just getting to know yourself better. You have a caring disposition and care deeply for everyone around you, but take this time to focus on yourself and your needs. You are very thoughtful and sentimental, you fight for what is right; you can often understand multiple sides to a story, making you a few steps ahead of everyone else. Using your star qualities during this month will help yourself and others without you even knowing. 
Scorpio (October 23 – November 21): Happy early birthday Scorpios! October will be a very deep, confronting, and healing month for you. Right now you are going through a process of letting go of a stressful subject that has been holding you back from living moments up to their fullest. One of your strongest strengths is knowing what to keep in your life and what must go at the right time. Now is the time to put those skills to use and purge your life of the aspects holding you down. 
Sagittarius (November 22 – December 21): Get ready to be extremely social because October is going to be very lively for you. You are going to be involved in many activities and people. Some of your relationships have started to fall apart somewhat, however, some of your relationships have just gotten stronger. You have always been extremely social and have always been able to see the aspects of life that deserve more attention. Now is the time to figure out what is worth your time and energy, but do not rush yourself on those decisions! Make sure to take your time and use your skills to their fullest potential. 
Capricorn (December 22 – January 20): This month is going to be very big for you, Capricorn. You are currently healing from issues from your past, specifically parental issues, and identity issues. You are very ambitious and care deeply about what people think about you and your reputation. However, you should focus on who you want to be this month and not what others expect you to be. You always find a solution to problems, so that it works out for everyone in the most unusual ways, but they always work out. Apply those skills to this time in order to come out with the best results. You are extremely strong-willed and you must remember that in order to get through these tough times. 
Aquarius (January 21 – February 18): Get ready Aquarius because this month is all about your beliefs and knowledge. This month you should focus on expressing yourself more, you often do this on a daily basis in the most unusual ways and in the most unusual situations. You have a very open mind and accept all opinions and beliefs from your wide spread of friends. This time is for you to learn how to show your true colors to those around you. Tell the people you care about what you are thinking and do not be afraid to let them in to see the real you! 
Pisces (February 19 – March 20): This October will be an exciting and challenging time for you. You will be going through many changes and transformations in this time. However, you have always felt comfortable with sudden changes because you carry deep knowledge and wisdom. In this month try to show others just how much you are capable of, do not hold back! You are generous and creative and are capable of so much more than you are contributing now! This month, you could transform into a much better version of yourself if you just simply put in the work!
Leave a Comment
More from the contributor(s):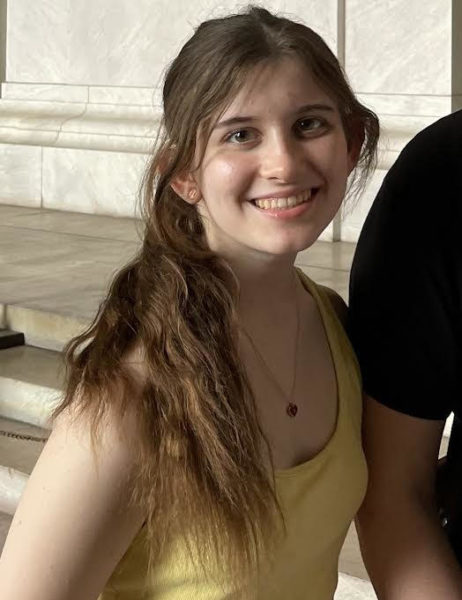 Rily Alexander, Life & Style Editor
Hills junior Rily Alexander is excited to be a part of the Trailblazer for another year. She joined the publication her freshman year as a staff writer and edited for the Arts & Entertainment section her sophomore year. This year, Alexander is looking forward to covering trending topics for the Life & Style section alongside Sammy Lazar.

Fun fact: Alexander enjoys learning new skills and is currently learning American Sign Language.