January Horoscope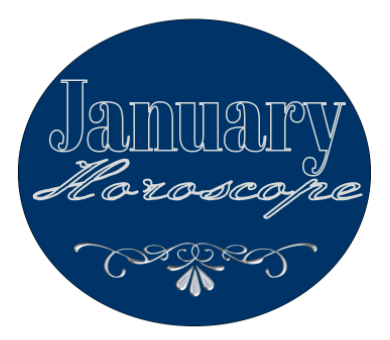 Aries (March 21 – April 19): Recently your life has been nothing but chaos and you have felt utterly clueless; however, it is imperative that you turn this all around. You must set your intentions and know for sure what you want for yourself or others. Your dreams can not come true if you do not know your dreams. Towards the end of this month, your career will start to take flight. You will reach new goals you never thought to be possible and have a new fire lit inside of you that will bring lots of new motivation for the new year. 
Taurus (April 20 – May 20: As the month starts you will feel very sluggish in your relationships and financial situation. This is why you need to push through this month at full speed. It will be tiring and hard but you have to stay hopeful. Focus on your communication skills specifically; this will ensure that towards the end of the month your life will begin to lighten up and become much more stress-free. You have got this! Do not convince yourself otherwise! 
Gemini (May 21 – June 20): As Aquarius season slowly begins, we advise you to focus on problems that range outside of yourself. This month would not be a smart time to have any major conversations or make any major decisions, especially concerning your relationships with close ones, that would affect your life further down the road. Expect for the rest of this month to be focused on your personal life, and prepare for the stars to have big plans for your February. 
Cancer (June 21 – July 22): You are extremely caring and are always right next to someone the second they need you. And as much as we know you hate to do this, the stars advise you to be a little selfish this month and take some you-time. If you give your loved ones too much attention this month you risk becoming resentful towards them. As much as you may not have wanted to hear this, you can look forward to good news for your financial status next month. 
Leo (July 23 – August 22): Leo, this month we advise you to try your hardest to remember your dreams this month. They will begin to show secret messages for what life has in store for you later on or what you must accomplish. And get excited to experience lots of stress being taken off of your relationships with friends and family. It has not been easy recently but soon it will become much easier and natural. 
Virgo (August 23 – September 22): We know you are a work machine, so we advise you to set that machine to its highest level now and get all of the difficult and important tasks out of the way. This month you need to take a break and focus on yourself. Set up a self-care plan – it could even be something as simple as playing that song you want to hear right away instead of hitting shuffle play and pressing skip until it reaches that song. And as the month goes on you will feel freer and stronger mentally. Eventually, you will be strong enough to tackle all the things in your life that have been causing you anxiety. 
Libra (September 23 – October 22): Recently you too have been having relationship problems with your friends and family. But take a deep breath and calm down because that is all in the past now. Unfortunately, that won't start for a couple of days. Until then we advise you to not give in to any temptations that could result in falling back into past habits. Do not start any unnecessary drama that can be avoided; there are better ways to get attention. 
Scorpio (October 23 – November 21): Scorpio, we know very well that you have no problem cutting people out of your life. And this month we advise you to use that skill with those who truly deserve to not have you in their life anymore. However, be careful, do not get carried away. We are not advising you to drop the people who care about you. If you are too carefree with this skill of yours it could end very poorly for you. Drop the people who are holding you back and can not see how much you are worth, hold on to the people who have been there for you, and strengthen those bonds. They are ones worth keeping. We trust you will make the right decision. 
"I personally agree," Drew Varian, a Scorpio Hills' freshman, stated, "I don't feel the need to point my attention to someone who hurts me or other people."
Sagittarius (November 22 – December 21): As the new year begins and a new moon takes place it is time for you to set intentions. Set up a few professional new years eve resolutions (it is not too late). However, if you wish to stick to these resolutions we advise you to be specific. Do not say that you 'want to drink more water.' Instead, set a goal to drink four water bottles a day. We also advise you this month to put into a relationship what you wish to receive from the bond. Remember, you must give love to receive love. 
Capricorn (December 22 – January 20): Get pumped Capricorn because this month starts with a surge of confidence for you. And with this new energy in your life, it will affect your money as well, in a good way of course. Just remember to work on being more patient and seeing the glass as half-full. You do not want to ruin the joy being sent your way with your bad thoughts now do you? 
"I don't really believe in horoscopes and such unless they tell me things I want to hear," Monica Asatrain, a Capricorn Hills sophomore, states. "Even if I don't think horoscope predictions are accurate, it's cool to get a reading that tells you what to expect or what to do in the future." 
Aquarius (January 21 – February 18): Congratulations Aquarius! Your season starts this month. As the month goes on, you will find yourself in a mentor position with multiple people looking your way for advice. We just advise you to not lose sight of your life while in the middle of everyone else's. Make sure to take time for yourself and to deal with your worries. Everyone gets burnt out, even you. So remember to breathe during your busy birthday month. 
Pisces (February 19 – March 20): Recently we have been advising you to focus on yourself and time some of your time. Well, that time is over and it is time to get back out there! Reconnect with your friends, but only the ones that deserve it, not the ones that burn you out. The universe will be sending you a boost of confidence soon and we advise you to use it to its full potential however you see fit. Your love life also seems to be taking a turn; possibly starting up a relationship with someone you already know. 
Leave a Comment
More from the contributor(s):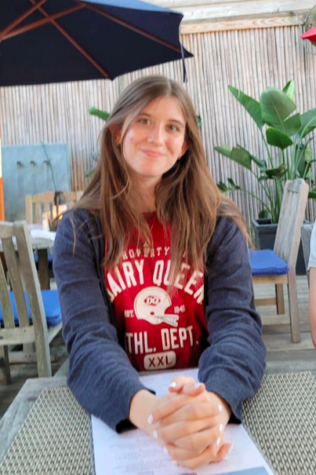 Rily Alexander, Arts & Entertainment Editor
Rily Alexander is a sophomore at Hills. She joined the Trailblazer her freshman year as a staff writer and primarily wrote for the Life & Style and Arts & Entertainment sections. This year, Alexander is looking forward to being an Arts & Entertainment Editor alongside co-editor Ethan Kaufman and assistant editor Jordana Brief.

Fun fact: Alexander loves ketchup and can eat it with anything.