The history of pumpkin spice
In 1796, Amelia Simmons wrote a recipe for it using the spices in the first American cookbook, "American Cookery."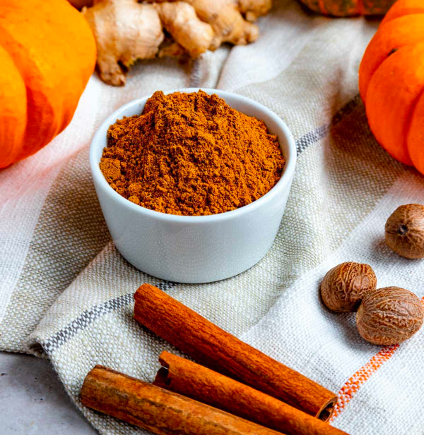 Pumpkin spice is a popular fall flavor that is a dark, muted, sunny citrus yellow in color and has the taste of cinnamon, clove, and nutmeg. It can be found in grocery stores and in coffee shops during the season. But, why did pumpkin spice become popular? 
The truth is, pumpkin spice does not contain pumpkin. It is a blend of cinnamon, ginger, nutmeg, and allspice, and got its name because it is traditionally used to flavor pumpkin recipes. 
In 1796, Amelia Simmons wrote a recipe for it using the spices in the first American cookbook, "American Cookery." Decades later, McCormick, a spice manufacturing company, bottled it up and named it "pumpkin pie spice."  
By the early 1990s, the blend made its way into people's coffees. Starbucks was the first brand to capitalize this by adding the pumpkin spice latte to its collection of seasonal drinks. Starbucks employee, Peter Dukes, created the combination in 2003, and Starbucks has sold more than 420 million cups since. 
Its growing popularity has caused other brands to make products with the pumpkin spice flavor. Below are some of the ways that different brands use it and some of the opinions on it from Pascack Hills students.
General Mills launched pumpkin spice flavored Cheerios, which are made with real pumpkin puree and no artificial flavors.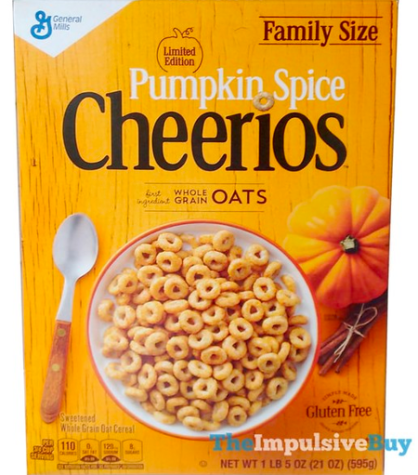 Mondelez International's Nabisco brand recently brought back pumpkin spice-flavored Oreos, after not being on shelves since 2017. The seasonal Oreo features two golden wafer cookies with a pumpkin spice flavored creme in the middle.  
"I like [pumpkin spice] in cookies, but not in drinks," Hills junior Allie Tonuzi said.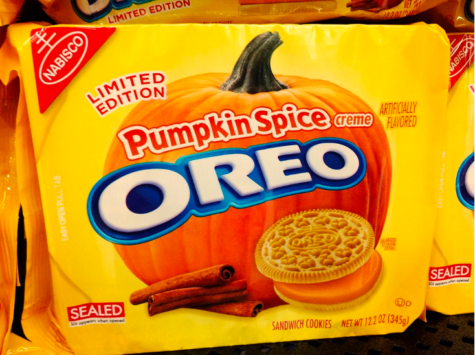 General Mills' Pillsbury released "Grands!," which are pumpkin spice cinnamon rolls. The ready-to-bake dough is combined with Cinnabon cinnamon and a pre-made pumpkin spice icing. These pumpkin spice cinnamon rolls are available in a tube that makes five rolls.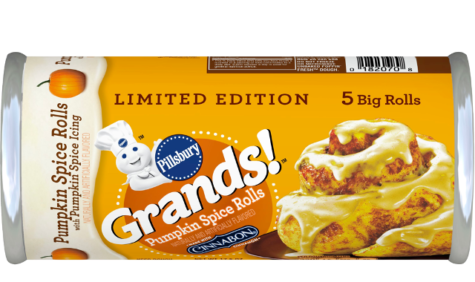 The plant-based beverage brand, Califia Farms, expanded its portfolio with a seasonal pumpkin spice oat milk. This dairy-free beverage is made with pumpkin puree, cinnamon, nutmeg, and ginger. It is available at Target, Whole Foods, and Amazon.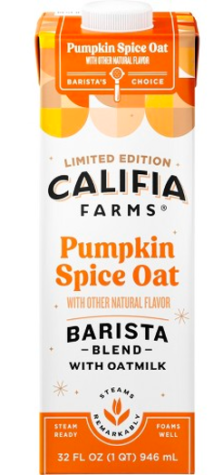 Bimbo Bakeries USA's Entenmann's Brand just released limited-edition pumpkin muffins under its Little Bites brand. They are available online and at select retailers nationwide.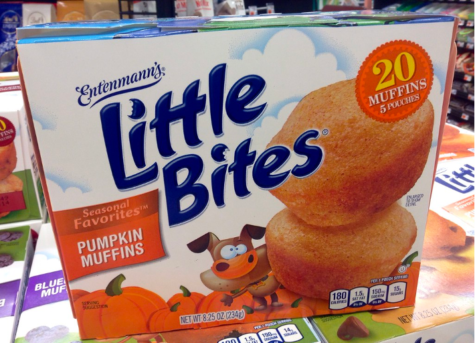 Campbell Soup Company just announced that they will partner with the Dunkin' Brands to create Goldfish Dunkin' Pumpkin Spice Grahams. This is the first time that these two companies have partnered on a product offering. The graham crackers are a combination of pumpkin, donut glaze and warm spices. 
Hills junior Jessi Villamarin concluded with her thoughts on pumpkin spice.
"Pumpkin is the perfect flavor for the fall," she said. 
Sources: 
https://www.bhg.com/recipes/seasonal/pumpkin-spice-history/#toc-what-can-you-use-pumpkin-pie-spice-for 
https://www.webstaurantstore.com/blog/1502/get-ready-for-pumpkin-flavored-everything.html  
https://www.newsy.com/stories/why-is-pumpkin-spice-season-so-popular/  
https://www.foodbusinessnews.net/media/photos/4408-it-s-back-pumpkin-spice-returns-to-store-shelves 
Leave a Comment
More from the contributor(s):