2022 Halloween costume ideas
Not sure what you want to wear this Halloween? Here's a few ideas!
Cowboy/Cowgirl
If you want a simple but fun costume the classic Cowboy/Cowgirl is always a good option. Not only that, but you could probably put together the whole costume with clothes you have around the house. You could grab any type of flannel and accessorize it with a bandana, whether it being a real one or one just made out of some cut up fabric from your house. Also any western looking cowboy hat would be perfect to top off the whole look.
Stranger Things
After the release of its 4th season, you're bound to see a lot of "Stranger Things" costumes this year. Whether you want to be Steve or Robin with the Scoops Ahoy uniform, Max Mayfield with her walkman and headphones, or even Vecna, there's many good options.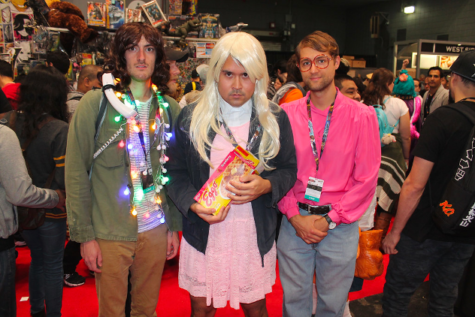 Vampire
Although this is one of the most classic Halloween costumes, it's that for a reason. The vampire look is always a safe bet if you aren't quite sure what you want to be for Halloween.
Freddy Krueger
"Nightmare on Elm Street" is one of the most classic horror movies and Freddy Kruegar is a great costume because you can stay cozy but still dress up as a scary character. All have to do is rock his iconic green and red sweater to pull off this look.
Scream (Casey Becker)
Another iconic Halloween movie to pay homage to is "Scream." Although she didn't have the most screen time in the movies, she would still make a great, yet easy to achieve, costume. 
American Horror Story (Tate)
"American Horror Story" always seems to become popular on the internet every so often, so this costume is still relevant. Whether you dress up as Tate with the skeleton face paint on or him with his green sweater, they are both good ideas.
American Psycho 
Patrick Bateman could be a good way to have a simple yet stylish costume. All that would be required is a suit and maybe even a raincoat. And to top that all off you could add the axe and some fake blood.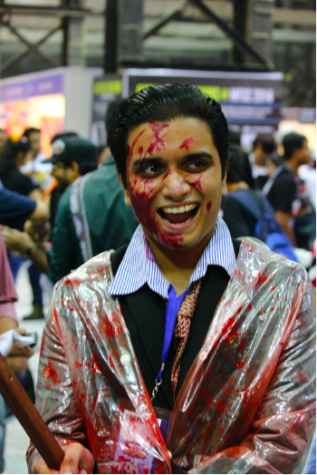 Ratatouille (Alfredo Linguini) 
All that you really need to make this costume work is a chef hat, some construction paper, and a light. If you take construction paper and cut it out in the shape of Remy the rat, you can tape it inside the hat and whenever you put a light in the hat or are near a light it will reveal Remy in the hat, just like in the movie.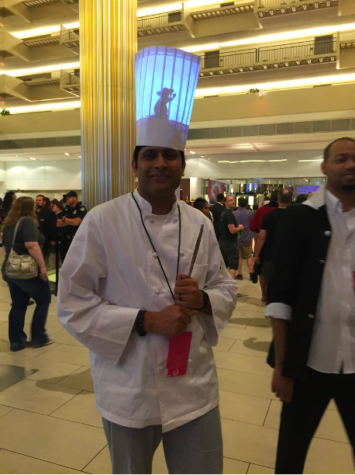 Hocus Pocus
This Halloween, Winifred, Sarah, and Mary could just be the perfect costume for a group of three, especially after the release of "Hocus Pocus 2."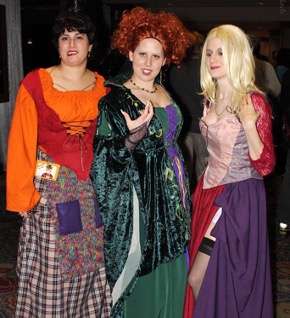 Euphoria
The new season of "Euphoria" had a bunch of potential Halloween costume ideas. Whether you want to recreate Cassie's 'Oklahoma' outfit, or Maddie's carnival outfit from season one, there's many options. 
Whether a classic or more of a new costume, there's a variety to pick from!
Leave a Comment