November horoscopes
See each zodiac sign below for corresponding horoscopes for the month of November.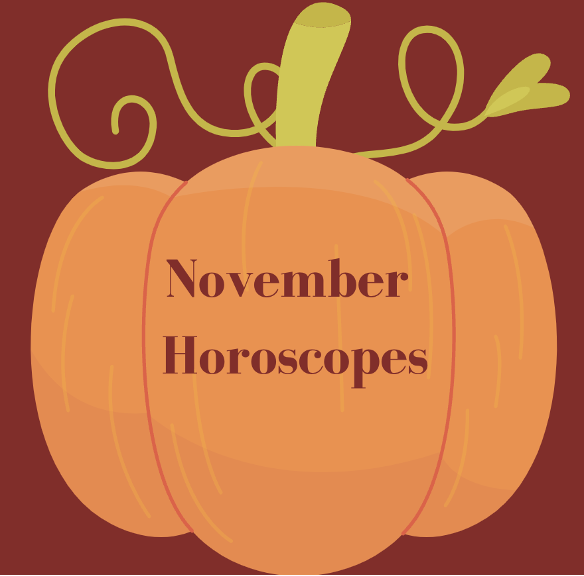 Aries (March 21 – April 19): November will bring a huge boost of confidence for you, Aries. Please use it to your advantage! Go out with friends, bond with family, or go down that new professional adventure. There is so much out there for you to enjoy and explore with this confidence. You got this and do not forget to enjoy all that life has to offer!
Taurus (April 20 – May 20): This month might start off a little rocky. You may experience some drama in your relationships, but the only way that you will be able to get through it is if you take a step back and relax. Reflect and take time to care for yourself. Once you are taken care of, everything will seem to calm down. You got this!
Gemini (May 21 – June 20): Gemini, this is going to be a month of change for you. You are going to start seeing changes in your relationships. This could be a new relationship or getting rid of the toxic ones. Whatever this change might be for you, do not worry. Change is good!
Cancer (June 21 – July 22): We know you love to take care of others, but please take care of yourself this month. You need to take a step back and treat yourself. Consider taking a mental health day or planning a trip with friends. Whatever fuels your own happiness, do it. If you do not take the time to care for yourself, you will start to burn yourself out.
Leo (July 23 – Aug. 22): This is going to be a month of experimentation for you, Leo. You are going to get the opportunity to try a bunch of new things. Explore that new relationship or try out a new makeup look.  Be open to what comes your way and have fun. Whatever it is that you want to try, do it. Do not be afraid!
Virgo (Aug. 23 – Sept. 22): You love to be social, Virgo, but do not be afraid to take a step back. We know how real FOMO can be, but we promise that you will be happy taking time to yourself. Instead of going out, consider planning a self care night or binge watching a new series. We promise that carving out time for yourself is the best thing to fuel your inner happiness. 
Libra (Sept. 23 – Oct. 22): Keep working hard, Libra! We see how much effort you have been putting into work and it is soon going to pay off. You will see all of your work being rewarded monetary or in the form of relationships. Open up your heart to all of the new rewards, but do not forget to keep working. You got this.
Scorpio (Oct. 23 – Nov. 21): Happy Scorpio season! We know how exciting this time of year is, but please keep your emotions in check. This month can bring a surge of emotions, especially the not so good ones. So, try to think before you speak. You do not want to say something that you will regret later. 
Sagittarius (Nov. 22 – Dec. 21): We know your life has been chaotic lately, but do not worry because everything will start to calm down. You are going to start feeling empowered and in control of your life. This new sense of control can be used to your advantage, so do not be afraid to go out with friends or go down a new creative path. Whatever it is you want to do, do it. You are in control.
Capricorn (Dec. 22 – Jan. 20): Please relax, Capricorn. You are always such a hard worker, but please take a step back. Focusing too much on work can harm the relationships and people around you. The loved ones in your life are always there to support you, so damaging them would not be wise. You can not forget to work hard on your relationships too!
Aquarius (Jan. 21 – Feb. 18): This is going to be a fun month! You have been working so hard and taking all of the opportunities that come your way. All of this work is soon going to be rewarded, do not worry! Continue to be open to new things and enjoy all that life has to offer. The limit to your success is endless!
Pisces (Feb. 19 – March 20):  Pisces, we know that you usually avoid things, but it is time to confront things head on. Do not be afraid. You have to have confidence and the power to face all of your fears. Once you are able to solve everything head on, you will be able to experience true happiness. Face your fears, we know you can do this!
Leave a Comment
More from the contributor(s):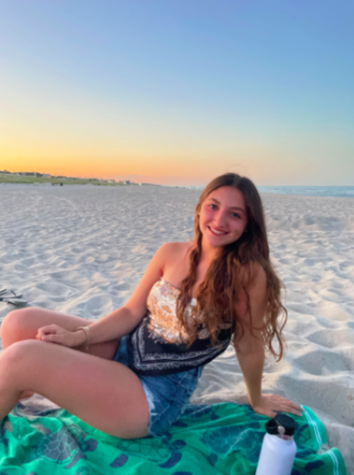 Rebecca Lovett, Life & Style Editor
Hills senior Rebecca Lovett is eager to be a part of the Trailblazer for her third year. She joined the publication her sophomore year as a staff writer and became a Life & Style Editor her junior year. This year, Lovett is eager to keep writing and editing for the section, covering trending topics and how they relate to the Hills community.

Fun fact: Lovett's favorite T.V. show is "Dance Moms."