April horoscopes
See each zodiac sign below for corresponding horoscopes for the month of April.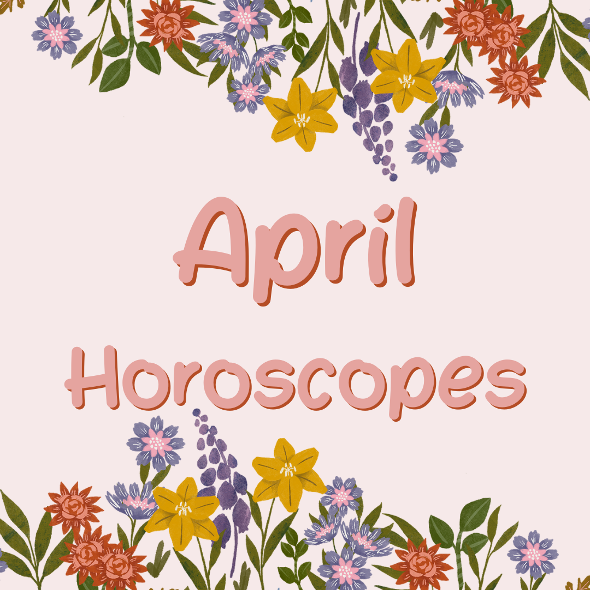 Aries (March 21 – April 19): Unfortunately, Aries, your season is coming to an end this month. Do not fear though because early April will be filled with good news. This good news will build up your attitude and help you later this month. This increased attitude will also contribute to a newfound stability in your relationships.
Taurus (April 20 – May 20): Get excited because Taurus season is beginning! We know that you do not always communicate with others about the things that you want, but it is never too late to start. Do not hesitate to ask to hang out with friends or ask for a birthday cake this month. It is time to start being a little selfish!
Gemini (May 21 – June 20): You are going to be busy this month, Gemini! A new opportunity or career may be available to you this month, so you are going to be focused on that. Your personal life may be put on the back burner because you will be so invested and focused on this new opportunity. 
Cancer (June 21 – July 22): Cancer, it is important that you work out your stress and fix your problems early this month. The end of April will be filled with drama and even more stress, if you do not solve all of these problems. It is time to go to the root of the problems and fix them. Do not be afraid to have hard conversations or make difficult decisions because it will benefit you in the end. You can do this!
Leo (July 23 – Aug. 22): April is going to present new opportunities this month that you should take advantage of. This could be a new job or a passion project, but whatever it is will greatly benefit you. Although there are great benefits to your new opportunities, they may bring stress into your life. Do not forget to care for yourself, though, because that will help decrease the amount of stress in your life.
Virgo (Aug. 23 – Sept. 22): Virgo, it is finally your time to shine. We know how much you value self care and it is now time to share that with the other signs. The other signs may experience new stressors in their lives and turn to you for self care advice. Do not be hesitant to help because your knowledge will greatly help them. Remember, knowledge is power.
Libra (Sept. 23 – Oct. 22): This month your relationships will go through a transformation. We know that you do not always love change, but you need to start embracing it. Change can bring a new sense of clarity and happiness in your life. In order to achieve this change you need to start having meaningful conversations with the important people in your life. Do not be afraid!
Scorpio (Oct. 23 – Nov. 21): Scorpio, we know that you have a confrontational attitude, but it is time to put that guard down. This month is going to be filled with love, but you do not want to push that away with your attitude. Take some time to cool off and reassess your recent attitudes in order to prevent pushing away the healthy love in your life.
Sagittarius (Nov. 22 – Dec. 21): This month you are going to get the opportunity to enjoy some alone time. We know how important alone time is for you, so we advise you to make the most of it. The later half of April is going to be filled with social gatherings, so it is important that you use this time to yourself wisely. 
Capricorn (Dec. 22 – Jan. 20): We know that we tell you this almost every month, but you need to stop putting work before your relationships. Putting your loved ones on the backburner might make them feel forgotten, even if that is not the case. Your loved ones are always the ones supporting you and you need to start showing the same support, or else they will not be there anymore.
Aquarius (Jan. 21 – Feb. 18): Aquarius, you always put others before you, even if they do not deserve it. This month it is time to start being selfish and prioritize what you need from your relationships. Do not be afraid to advocate for what you need and want. It is okay to be selfish sometimes.
Pisces (Feb. 19 – March 20): Last month was hectic for you, Pisces! We know that you were put in stressful situations, but do not worry because it is all over. April is going to give you a well deserved break. Watch a movie, hang out with friends, go shopping, and just do whatever you desire. You made it to the end, you can relax now.
Leave a Comment
More from the contributor(s):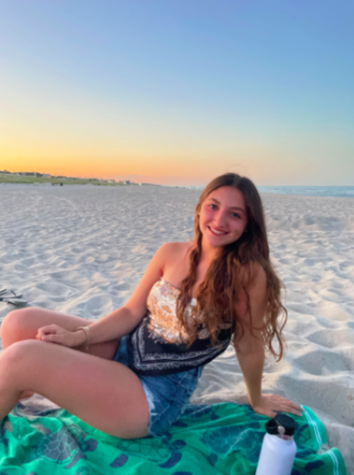 Rebecca Lovett, Life & Style Editor
Hills senior Rebecca Lovett is eager to be a part of the Trailblazer for her third year. She joined the publication her sophomore year as a staff writer and became a Life & Style Editor her junior year. This year, Lovett is eager to keep writing and editing for the section, covering trending topics and how they relate to the Hills community.

Fun fact: Lovett's favorite T.V. show is "Dance Moms."