Food Review: El Bandido
El Bandido
196 New York 59, Spring Valley, NY
It's very hard to find authentic, delicious, and cheap Mexican food in our area. Aside from local gem El Azteca, I have yet to come across a restaurant that meets all three requirements in this general area. Thus, I introduce to you El Bandido. Although a bit pricier than "'Teca," and slightly more of a hike, El Bandido is the only Mexican restaurant that I've come across that could rival, and possibly trump, El Azteca.
As soon as you enter the parking lot of El Bandido, you can immediately sense the authenticity of the restaurant. Upon entering, you are exposed to an extension of the authenticity, almost as if this restaurant were a little slice of Mexico plopped in the middle of Rockland County. Inside El Bandido, although the dining room may be a little packed if the restaurant is fully booked, you're drawn in by the Mexican symbols painted across the walls and the Christmas lights that line the walls of the dining room.
As soon as you sit down, you're served a complimentary cheese quesadilla and a basket of tortilla chips, equipped with homemade salsa and guacamole. I can honestly say that the chips and salsa served at El Bandido are the best I've had in my life. The chips are salty, but not too salty, and the salsa is spicy, but it won't burn your mouth and make you afraid to eat it. The chips aren't too greasy, and the salsa isn't overly chunky; the first few bites alone will leave you craving more…
…And your cravings will be more than fulfilled! The service at El Bandido, whether the restaurant is overbooked or yours is the only party present, is always excellent. The staff quickly brings food to your table with a smile. Even during the short time that you're waiting for your food, you won't be bored. More commonly seen at dinners than at lunches, El Bandido's staff includes a mariachi band, who plays authentic music to add to the Mexican vibes of the restaurant.
My personal favorite dish from El Bandido is the chicken quesadilla. The chicken quesadilla is one of my all-time favorite Mexican foods, and I can one hundred percent say that El Bandido has the best chicken quesadilla that I've ever had. Packed with savory chicken and a special sauce with a bit of a kick, the three quesadillas served do a good job of filling you up. There's a good chance that even after you're filled up, you'll want to experience what else El Bandido has to offer. Once again your cravings for even more food will be fulfilled, as a fried banana and a scoop of vanilla ice cream are delivered to your table as soon as you're done eating. The fried banana is, like the rest of the food, amazing. The fried banana will be the cherry on top of your experience at El Bandido, which, aside from the small dining room and some pricey meals (many of the combinations are slightly overpriced, but worth it), is an experience you definitely won't forget, that will only leave you wanting more.
GRADE: A
Leave a Comment
More from the contributor(s):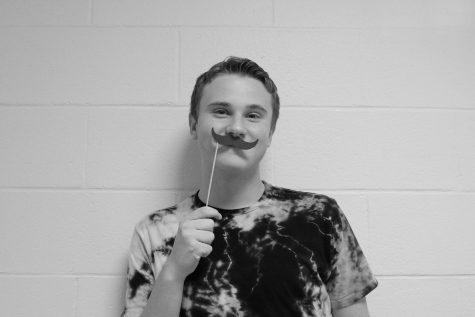 Jackson Cianciulli, Editor-in-Chief
Jackson Cianciulli is a senior at Pascack Hills and the Editor-in-Chief of the Trailblazer. This is his third year as a staff member, where he formerly wrote as on Opinion writer. Jackson is also involved with the school's choral programs, Animal Rights Club, Peer Leader Program, Human Rights Club, and Student Government, where he is currently the senior class's public relations officer. Jackson plans to attend the University of Wisconsin-Madison in the fall studying journalism and hopes to either...