Food Review: California Tortilla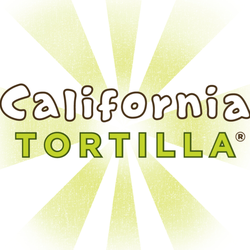 California Tortilla
20 Chestnut Ridge Road, Montvale, NJ
California Tortilla is a small chain that received a lot of popularity recently in the Maryland/Delaware area, and more locations have opened across the Northeast, including the brand new location in Montvale. The California Tortilla chain prides itself on producing fresh, made-to-order Mexican food, which includes classic dishes, such as the very popular chicken quesadilla, as well as some not-so-traditional dishes like the Korean barbeque burrito.
My first visit was just a week and a half after the restaurant's opening. It's a very casual place filled with some of the nicest employees I've ever encountered. They all greet you with a smile and, on occasion, even offer you some free food (especially if you're a frequent customer). The walls pop with images of their menu items, and the colors, from the walls to the employee uniforms, are bright and vibrant.
On my first visit, I thought I'd try a classic Mexican dish: the burrito. I ordered the small Honey Lime Burrito, which consists of grilled mesquite chicken, a honey lime sauce, rice, romaine lettuce, and salsa. The small burrito, which costs $6.59, was fairly large. The employees at California Tortilla are usually extremely generous with the size of your food, as my burrito was nearly overflowing with ingredients. It was packed with flavor, and the savory chicken was complemented well by the honey lime sauce. I also ordered a side of chips, which comes with your choice of guacamole, queso, or salsa. I personally prefer the queso to the other three, but the guacamole is also a very good option. The only complaint I have about the chips is that they are rather salty.
Since my first visit, at the time of writing this article, I have visited California Tortilla seven more times. My order is often the same: the Chicken Tortilla Soup, which is a tomato and cheese broth with small chunks of peppers and chicken, all topped with crushed Tortilla chips. My love for this soup surpasses my love for any other soup I've ever had before. The soup has a kick to it, but it doesn't overpower the flavors, and is perfect for a cold day. California Tortilla also offers a large variety of cookies and brownies, both of which are good if you want to end your California Tortilla experience on a sweet note.
So, this begs the question: Is there a difference between California Tortilla and Chipotle, the so-called "Subway for Mexican Food"? Yes. The difference between California Tortilla and Chipotle is that California Tortilla has fresher ingredients, a friendlier staff, and more options. Not to mention, California Tortilla is significantly closer to us than any Chipotle is and is typically much less expensive than Chipotle. At the end of the day, California Tortilla is an option you should strongly consider if you have a $10 bill and an empty stomach.
GRADE: A-
Leave a Comment
More from the contributor(s):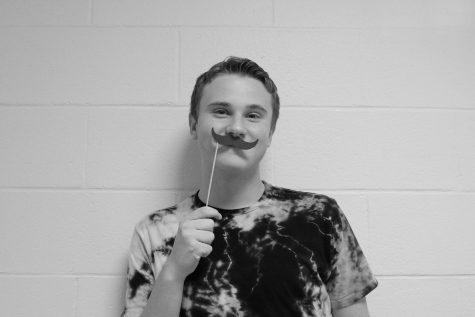 Jackson Cianciulli, Editor-in-Chief
Jackson Cianciulli is a senior at Pascack Hills and the Editor-in-Chief of the Trailblazer. This is his third year as a staff member, where he formerly wrote as on Opinion writer. Jackson is also involved with the school's choral programs, Animal Rights Club, Peer Leader Program, Human Rights Club, and Student Government, where he is currently the senior class's public relations officer. Jackson plans to attend the University of Wisconsin-Madison in the fall studying journalism and hopes to either...