Food Review: Rolling Pin Cafe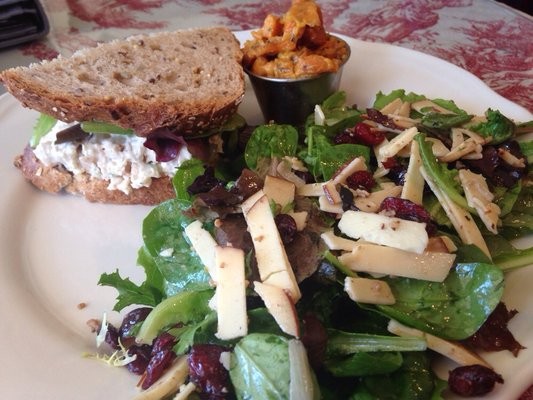 Rolling Pin Cafe
341 Broadway, Westwood, NJ
A popular spot for the brunch/lunch crowd is the Rolling Pin Cafe, located in Westwood, NJ. It has gained a lot of fame over the past year and is known for having excellent salads, soups, and sandwiches, all sold at fairly affordable prices. After hearing such great things about the Rolling Pin Cafe, I had to try it for myself.
Prior to my first real lunch at Rolling Pin Cafe, I had gone three separate times, only to find that there was a 30-minute wait each time. Thankfully, the fourth time was the charm, as my wait time was only 20 minutes – still fairly long, but I was willing to stick it out, considering I've heard the food was worth the wait. The cafe is fairly small; it has approximately 15 tables for hungry customers and a small area in the back for wait staff and for customers waiting for a table to open up.
After my wait, a friendly waitress greeted me and took my order- a combination of half a soup and half a sandwich. The soup, which changes daily, was a simple tomato soup with Asiago cheese. I also got half of a smoked turkey sandwich with garlic cheddar cheese and a cranberry mayonnaise. Despite the long wait to be seated, I received my food very quickly. Needless to say, I was very pleased with my order. The cranberry mayonnaise complemented the turkey very well, and the garlic cheddar cheese added a bit of sharpness that benefited the sandwich as a whole. Although the soup was very simple, it stood out from your typical run-of-the-mill tomato soup. It had a good consistency – not too watery, but not applesauce-like, either, and balanced the sandwich out nicely. The sandwich came with a complementary small cup of sweet potato salad, which I personally disliked. However, I know several people that thoroughly enjoy it; it just isn't my cup of tea.
My combination of half a soup, half a salad and drink was just over $10. I believe that's impressive, especially considering I pay the same at a restaurant such as Panera and get food of much poorer quality.
Don't be hesitant because of the cafe's small size or because of the long wait; the Rolling Pin Cafe is a spot that I believe everyone, not necessarily just PHHS students, should visit.
GRADE: B+
Leave a Comment
More from the contributor(s):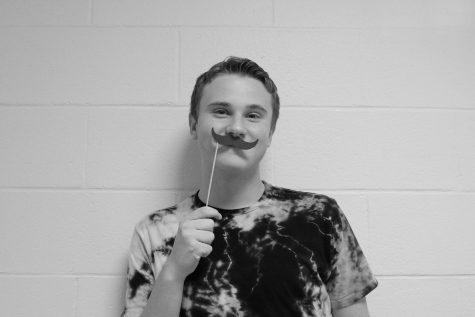 Jackson Cianciulli, Editor-in-Chief
Jackson Cianciulli is a senior at Pascack Hills and the Editor-in-Chief of the Trailblazer. This is his third year as a staff member, where he formerly wrote as on Opinion writer. Jackson is also involved with the school's choral programs, Animal Rights Club, Peer Leader Program, Human Rights Club, and Student Government, where he is currently the senior class's public relations officer. Jackson plans to attend the University of Wisconsin-Madison in the fall studying journalism and hopes to either...