So You Think You Can Win a Reality TV Show: Winners of Competition Shows and Where Are They Now?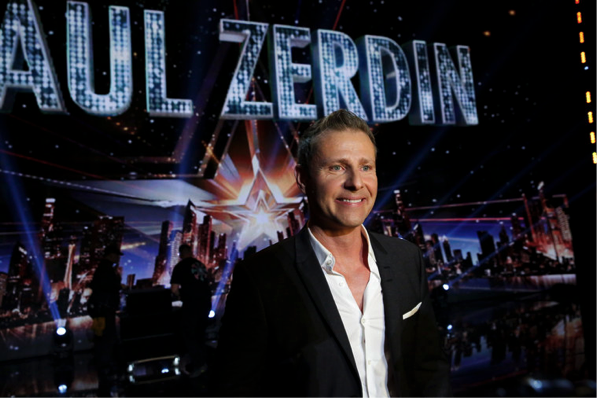 Marley Scheld
October 8, 2015
Everyone dreams of winning a competition on television, but a small few have actually lived the dream. We all know the names that have made it big after their rise to fame on shows. American Idol has produced the biggest names coming from reality television. Singers like Kelly Clarkson, Carrie Underwood, Phillip Phillips, and Jordin Sparks sung their way to the top of the competition, which brought them a huge career after. But year after year, people win shows like America's Next Top Model, The Voice, and So You Think You Can Dance. They haven't become as famous as top celebrities, but they might still be thriving in the industries. Who are those winners and where are they now?
When people think of American competition shows, the first thing that comes to mind is American Idol. This show has been up and down through 15 seasons, and it just recently got canceled. The last winner of the show was Nick Fradiani. But looking back at the last 15 seasons, Idol has had so much success with its winners. The first 6 winners of the show have all sold award winning albums and have won many awards. These American Idol pioneer winners include Kelly Clarkson, Ruben Studdard, Fantasia, Carrie Underwood, Taylor Hicks, and Jordin Sparks. Idol has had the highest success rate of any reality TV show, and you can see that is really has had its fair share of talented winners. Seasons 7-15 winners aren't as shining with winners like Kris Allen, Lee Dewyze, Scotty McReery, Candice Glover, and Caleb Johnson. With the exception of Phillip Phillips, these Idol winners haven't gotten as far as a few poorly sold albums. American Idol certainly had its glory days in the past.
The latest winner of America's Got Talent is ventriloquist Paul Zerdin, winning over judges with his puppet act. He was awarded the $1,000,000 prize and his own show at Planet Hollywood in Las Vegas. He may have a bright future in ventriloquism ahead of him. If you watch the show, you may remember some past winners including the Olate Dogs, a choreographed rescue dog show. Although they won the hearts of the judges and America, they did not do anything big in their career. Matt Franco was the first magician to win the show in Season 9, and starred in an NBC special about his own magic, along with headlining in many shows in Las Vegas.
America's Next Top Model is in the middle of its 22nd season now, but the winner of Cycle 21 was Keith Carlos. He was the first male to win this show since the show started adding boys the competition in Cycle 20. No model on the show has gotten as famous as Cara Delevigne or Gigi Hadid in the modeling world, but they usually do make careers out of it. The most successful out if all contestants is Elyse Sewell. She worked as a model in Hong Kong and Los Angeles.
The most recent winner of a reality competition show is Gaby Diaz, who danced her way to the top of So You Think You Can Dance. She won $250,000 and will be joining Jennifer Lopez on stage at Planet Hollywood in Las Vegas. She has also begun preparing for the So You Think You Can Dance tour for the end of 2015. Past winners have all continued their careers in dancing. Many have performed with celebrities such as Adele, Kelly Clarkson, Christina Aguilera or gone onto Broadway or television careers.
Many people have the misconception that winning a reality TV show means nothing, and when you win, you go home to your normal life. However, many people make unexpected careers out of their journeys. Even people who didn't win the competitions may find that their lives changed because of them.