Streaming & Screaming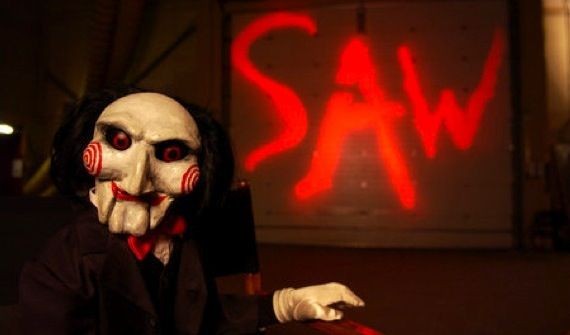 As Halloween quickly approaches, horror movie aficionados and couch potatoes  alike will scream for both the influx of edge-of-your-seat scary movies and the scares these films typically evoke. However, especially for a high school student, two hours is precious time that could be spent being productive instead of watching a scary movie only to be disappointed. It's important to know what movies to steer clear of, and I plan to be your guide on the yays and nays of horror films on Netflix.
After the boom the genre saw in the mid 80s, slasher movies had a decade-long dry spell. Wes Craven's Scream managed to revive this genre – and also produced one of the most popular Halloween costumes of the late 90s-early 2000s. Scream had a sense of wittiness to it that critics and audiences alike deemed as a freshness to the genre and one of the most iconic death scenes in horror movie history. If that doesn't hook you, it also spawned three sequels, two of which are on Netflix as well, and a spin-off on MTV that was renewed for a second season a few months ago.
However, not all slasher films are worth the stream. The 2004 gorefest Saw may have seen success in its stint at the box office, but that's all it was – a gorefest. You didn't care about the characters, the acting was far enough but not bad enough to laugh at, and simply put, it was gross. The film relies on cheap thrills and jump scares to keep viewers intrigued, yet its uneffective.
Ghosts – they're scary. But it takes skill to convey this fear on the big screen, and that's exactly what director Mike Flanagan does in his 2014 supernatural horror film Oculus. The film's simple premise of a haunted mirror is easy to understand, however the plot's intricacies and various twists will leave you on the edge of your seat throughout the entirety of the film.
As I previously said, it takes some finesse to produce a good ghost movie, and more often than not, filmmakers fail. A prime example of this failure is seen in John Carpenter's The Ward, which is set in 1966 and revolves around an institutionalized young woman who believes she's being haunted by the ghost of a previous inmate. The abundant holes in both the plot and character development and the horrible ending don't make up for the strong cast of young women it boasts.
The indie horror genre is one of the industry's quickest growing genres, with new movies being released weekly. It's always a gamble to watch one of these, but V/H/S 2 is a diamond in the rough. The anthology horror film features four short films with various familiar horror characters, from zombies to aliens, all of which tie back to a college student in some way. Though a sequel, you don't need to have any prior knowledge of the franchise, which is a plus.
"V/H/S/ 2" brings us the best of both worlds and exceeds our expectations, however the Irish indie-horror film, Stitches, which revolves around a clown killing off teens at a party, does anything but that. A complete disappointment, the titular character is played by Ross Noble, a stand-up comedian that fails to bring any laughs to the movie. Instead, we get a predictable, boring killer clown movie… and with a killer clown, it's hard to be "predictable" and "boring."
Watching scary movies is an essential for "Halloweekend," just make sure you're picking good movies that will succeed in its job: scaring you. Have a safe Halloween and don't let the bedbugs bite!