Smorgasburg: The Best Things In Life Aren't Free
Editor's Note: This is a food review by Jackson Cianciulli:
With the temperatures rising and the UGGS transforming to flip flops, it's around that time of year where you and your friends will start planning a day in New York, arguably the best during a beautiful Spring afternoon. Between the five boroughs, there are endless opportunities for fun, whether it be sightseeing in Times Square, spending a day visiting various museums that surround the High Line, or dropping a dollar or seven hundred on 5th Avenue.
If you have an empty stomach, a well-filled wallet, and a hunger to do something different, perhaps Smorgasburg is the best option for you.
In case the term is new to you, let me save you a few seconds of opening a new tab and asking Merriam-Webster what in God's name a "smorgasburg" is, because it's not a thing. A smorgasbord, however, is defined as, "a buffet offering a variety of hot and cold meats, salads, etc." Combine that with the vibrant location of Williamsburg, a Brooklyn "hipster" neighborhood that's rising in popularity amongst younger crowds, and you get Smorgasburg.
Essentially, Smorgasburg is a flea market for food. Every Saturday – or Sunday, if you choose to attend the less popular location in Prospect Park – food vendors from across the city gather in a beautiful, open area right next to the water, offering you food from a variety of cuisines with the intent of getting you some delicious food and themselves some business.
The pricing obviously depends on what you get. For example, popular gourmet donut shop "Dough" sold donuts ranging from $1 for simple glazed donut to $3 for a donut glazed in hibiscus-infused frosting. On the other hand, more substantial vendors can charge up to $10 depending on what you get (my "spicy chicken slider" cost me $9 for a mere four bites).
The biggest flaw in what seems to be a perfect event for foodies is the lines at popular vendors. People from across the area have visited Smorgasburg for the well-known "Ramen Burger," where traditional buns are exchanged for blocks of ramen, or the "Home Frite," a vendor that combines a variety of hand-cut french fries with original, innovative sauces. Because of this, popular vendors such as these tend to have a line that can result in a wait as long as 30-45 minutes on a busy day.
Though many argue that the wait is worth it, but if you are in a bit of a rush and can't wait all day, you may be left fairly disappointed. But, not to fret – as I previously mentioned, hundreds of vendors are available waiting for you to try their food, so there's no shortage of things to do.
Smorgasburg combines, in my opinion, the best things about New York: the eclectic mix of food & the beautiful weather in the warmer months. On top of that, there are so many Instagram opportunities, so you can show your followers how much fun you're having too, which will make them jealous!! #smorgasburg
Leave a Comment
More from the contributor(s):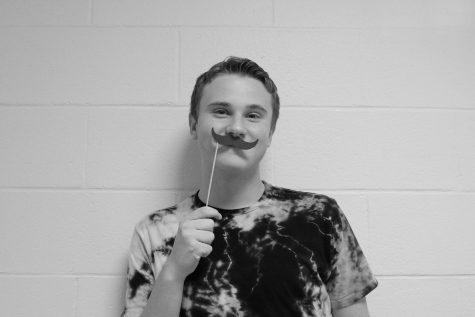 Jackson Cianciulli, Editor-in-Chief
Jackson Cianciulli is a senior at Pascack Hills and the Editor-in-Chief of the Trailblazer. This is his third year as a staff member, where he formerly wrote as on Opinion writer. Jackson is also involved with the school's choral programs, Animal Rights Club, Peer Leader Program, Human Rights Club, and Student Government, where he is currently the senior class's public relations officer. Jackson plans to attend the University of Wisconsin-Madison in the fall studying journalism and hopes to either...