When Life Hands You Oppression, Make a Movement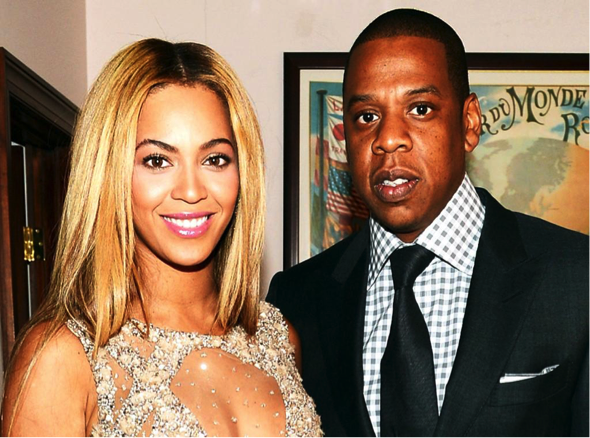 Editor's Note: This is an opinion editorial piece by Jackson Cianciulli.
As one of the most influential figures in the 21st century, Beyoncé has made even more waves due to the April release of her second visual album and sixth album overall, Lemonade. Unlike its predecessor, Beyoncé's self-titled album released in 2013, Lemonade didn't come as much of a surprise, and nearly a million devoted fans spent their Saturday nights in front of the television as the visual album played in one full take on HBO.
Since its release over two weeks ago, the album has been streamed and purchased millions of times and has received acclaim from critics, including a five star review from Rolling Stone and Entertainment Weekly writer Ray Rahman calling this her "boldest, most ambitious, best album to date."
However, the album has received a mixed response from members of the "Beyhive" and casual fans alike for its unusual sound. Unlike the influx of radio-friendly pop smashers she's produced in the past, Lemonade is a much more personal album, deriving lyrics from her husband's infidelity and racial conflicts.
Put your preconceived notions of Beyoncé aside, for this isn't the "Crazy in Love" singer you used to know. This is a new era of Beyoncé – arguably her best yet.
We live in an era where, according to many of our elders, music isn't really music anymore. According to these people, we've lost the profound lyrics, the underlying meaning, and the authentic production. According to these people, we've swapped such treasures of the "golden ages" of music the Baby Boomers grew up with for obscenities, sexual innuendo, and synthesizers. According to these people, pop music altogether has been destroyed and has been exchanged for a new breed of degenerate garbage.
Yet, Knowles has refuted all claims stated above, for this most recent work exhibits the characteristics of all that made the music of our parents' generation near-perfect – or, at least in their eyes – all while integrating a modern, original sound into the work.
           Lemonade is hardly an album; listen to tracks in order and it seems more like a story. Through this, Beyoncé is able to share both her heartbreak and her methods of dealing with it. While some verses seem to have rather basic lyrics – the chorus of her second single "Sorry" is Beyoncé repeating how she isn't sorry over and over again –  Every syllable of this album has purpose. Even when talking about taking her man to Red Lobster and toting hot sauce in her purse in lead single "Formation," she's referring to her Southern heritage, for the seafood chain was founded in the south and the aforementioned condiment is a signature way to spice up any southern dish.
Not to mention, Lemonade is a political statement. While a majority of the songs primarily focus on the relationship of Beyoncé and Jay-Z, few songs stand out as anthems for the African-American community, particularly the Kendrick Lamar collab "Freedom" and "Formation," the song that was performed during The Super Bowl. In "Freedom," 'Yoncé takes a page out of her fellow collaborator's book and creates a song that acts as an empowerment hymn, further standing behind her support of the #BlackLivesMatter movement.
The song urges African-American women to break free of the societal chains placed upon them and two tracks later in "Formation," to celebrate their upbringing and who they are.
Junior Sophie Miller believes that, "It's important for songs like these to be made because she has a huge outreach and actually makes a difference… by strongly and openly supporting #BlackLivesMatter, she is fighting against racism and empowering people all at once."
The point is Beyoncé has done something magical with her fame and talent that few musicians are able to achieve in their lifetime, let alone in a single album. On top of producing a dozen songs with meaning and topical relevance, she also has redefined pop music as we know it – yet again showing why 'Yoncé  shouldn't be discounted for making an unorthodox pop record.
** Headline credit: Sophie Miller
To view the other side of the Beyoncé controversy, see Olivia Lein's article here.
Leave a Comment