Restaurant Review: Farmhouse Café & Eatery
Article & Photographs Taken By Sammy Meyerson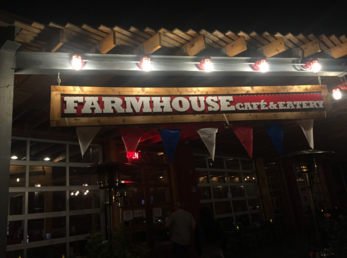 Farmhouse Café & Eatery is located at 301 Center Avenue in Westwood, N.J., and is the second restaurant to open in this chain. This rustic, family-friendly restaurant, originating in Cresskill, is a perfect place, for both meeting a friend and eating with your whole family. The menu ranges from unique salads to a wide selection of comfort foods, along with friendly wait service to complete your experience.
This newly-opened restaurant features dark wood, covering the walls and ceiling, creating an ambiance which replicates that of an actual farm. This large restaurant features an outside patio, equipped with string lights and plants.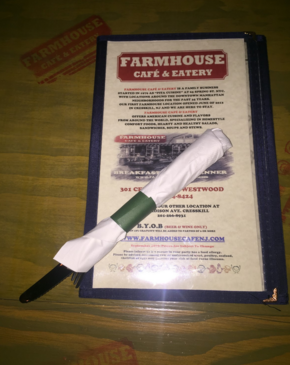 The menu contains a variety of different foods. Whether you are in the mood for an extravagant salad, a flavor-filled burger, a unique sandwich, or a warm comfort-style meal, this restaurant has it all. The variety of food allows Farmhouse to be perfect for all three meals of the day. Additionally, the menu holds a separate section for breakfast. Guaranteed, you will not leave this restaurant hungry as the size portion is large, and the price is adequate.

As appetizers, the nachos with pulled pork (other option: grilled chicken) were very flavorful. They were topped with fresh guacamole and fresh pico de gallo, and real cheese. Overall, the nachos were tasty and fresh.  The Grown-Up Mac & Cheese contained a variety of special cheeses along with pieces of bacon and tomato scattered throughout. Although very rich in flavor, this flavor would be liked by those who have an acquired taste for this cheese as it did not have a simple cheesy taste. Although it was good, it did not have the traditional taste of mac and cheese so may not be liked by most.  For entrees, my table ordered the Cowboy Burger, holding cheddar cheese, bacon, BBQ sauce, and fried onions, alongside french fries, was delicious.  Even though it wasn't the healthiest option, it was a tasty, fulfilling burger to enjoy. The Farmhouse Club, containing panko crusted chicken, avocado, bacon, cheddar cheese, and chipotle mayo on ciabatta, along side french fries, was a satisfying sandwich, perfect for both lunch and dinner. But due to the large portions, my table was not hungry for dessert, although the restaurant features a glass dessert case.
The location of this restaurant may be hidden, but this restaurant is in the busy town of Westwood, and could quickly become a popular lunch place for all teens.
Overall Grade: B+