The Unfair Jump from Honors to AP History
Editor's Note: The following is an opinion article. The opinions presented are the writer's own and are not representative of the Trailblazer newspaper staff or Pascack Hills High School.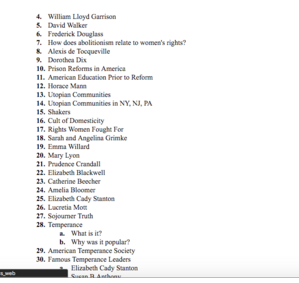 Starting this year, sophomores in Honors History must undergo a new, unnecessary mandatory model AP test, generated by Pascack Valley's Social Studies Department, if they wish to be in AP History junior year.
These students must maintain a grade of 93 to qualify for the placement test, and score a minimum of 90 percent to be considered for AP History- a demanding number even for overachievers in the class.
"As a department, we want to make sure students who are transitioned can maintain an A in the AP course and manage the work given. We want to make the right move so students won't have as much pressure in junior year," said Joe Orlak, the head of the Social Studies Department of the Pascack Valley District.
It is argued that the test is designed to limit the amount of Honors students jumping to AP, therefore limiting the amount of students that may find themselves struggling with the advanced curriculum.
In accordance to the test's concept, Honors U.S History teacher Jane Yeam said, "I believe that administering level tests are fair because it provides a standard method of assessing individuals who're interested in the possibility of a level change. This allows a more neutral way to evaluate students than simply relying on teacher recommendations."
However, it's illogical that this test will only be administered for sophomore
honors students who've not only already proven themselves through their solid GPA, but also received recommendations.
If impartial, the placement test should be given to honors freshmen to introduce the workload difference. Furthermore, the test won't be designed by honors teachers themselves, but instead, the Social Studies Department, who aren't as familiar with the materials and students' in-class individuality.  
"I think it's extremely unfair that we have to take an AP test when we have been learning an honors curriculum, and that this test wasn't a requirement the years before. My study guide right now is 27 pages and it's not even done; we got the information we have to study for only a week and a half in advance," states David DeScherer, a sophomore honors student that will be taking the AP model test.
Sophomore honors history students shouldn't be subjected to a model AP test to accelerate to AP history in their junior year. Instead, their placement should be based on their steady GPA, showing responsibility and dedication to the subject, as well as a teacher's recommendation of the student's capability to handle more ambitious courses.