New Jersey Teens Make Their Voice Heard in Government
Editor's note: The following is an opinion article. The opinions presented are the writer's own and are not representative of the Trailblazer newspaper staff or Pascack Hills High School.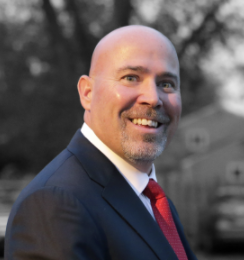 On May 4, two Willingboro, N.J. teens went to local town hall meeting to confront Rep. Tom MacArthur about the health care changes that he is pushing, which states that rape can be considered a pre-existing condition. 
Teens Joseph Zetkulic and Daisy Confoy continually pressed the congressman on these changes.
Zetkulic started by asking, "How did it pass your conscience to allow rape to become a pre-existing condition? Is rape considered a pre-existing condition under your amendment, yes or no?"
As MacArthur listened, he decided to not answer the question and just call the worries of the people common 'hysteria.'
After a bit of MacArthur carrying on, Confoy said, "I'd like to go back to a question that my friend Joey asked you, which you neglected to answer. Is rape considered a preexisting condition under your amendment?"
She asked for a yes or no and got nothing. She got a congressman rambling on, avoiding the question. These teens got MacArthur to say that "he wouldn't 'reduce' rape to being called a preexisting condition. But, he wouldn't speak to the fact that the GOP health care bill would allow certain states to charge people with preexisting conditions higher insurance premiums, and sexual assault and domestic violence could be included on the list of qualifying conditions," according to this Refinery29 article.
These teens are some of the few who feel strongly about this GOP bill. Not many students at Hills use governmental funded insurance, but almost all students are smart enough to realize rape isn't a pre-existing condition.
Sophomore Hanna Kimball said, "In my opinion, a pre-existing condition is something you are born with because it is clearly pre-existing. The fact that a horrible thing, like rape, is considered to be pre-existing really saddens me because it isn't something you are born with, and it isn't something you should never expect. Calling it a pre-existing condition also makes it seem acceptable, but it is not acceptable under any circumstances and I wish society, and our government especially would treat it this way."
Statistically, one in five women will be sexually assaulted in college. At this time, our seniors are walking into the doors of their universities and we would all hope if anything similar occurred, they would be covered medically without extra charge.
Yes, no official changes were made through this town hall meeting, but teens were able to sophistically put their opinions in on a topic that could later affect them. This output of opinion by representatives of the high school age range is important to make sure we have the best future.
Freshman Annika Patel said, "Teens are the ones who are growing up in this society currently. So, if we give our opinions we can grow up in a society we agree with instead of one where we disagree with the actions and choices made by others."