When To Properly Embrace the Holiday Spirit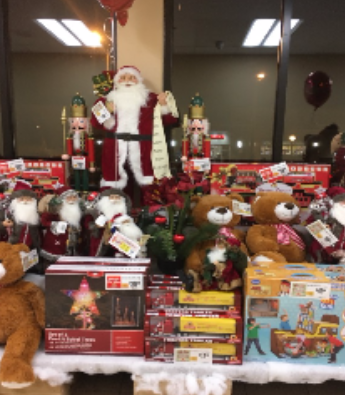 It's finally November. Can you hear the jingle bells ringing in the distance? Can you smell pine needles and candy canes? Can you envision the stockings hanging above the fireplace?
Despite what Pascack Hills student Sofia Papadopoulos says, "Christmas should begin the day after Halloween ends," no holiday should begin months before its arrival. The fact is, it's not Christmas time until Freeform begins its 25 Days of Christmas Christmas special. And if the excitement over the Christmas holiday cannot be contained, I suppose it also makes sense to get into the spirit of winter holidays after Thanksgiving ends.
Thanksgiving deserves just as much acknowledgement and appreciation as Christmas; it is a beautiful holiday that doesn't receive the love it deserves. This is because plenty of people have a similar mindset of Papadopoulos and believe that Christmas begins directly after October ends. That idea leaves nearly two months before actual Christmas Day, and causes people to forget about the holiday of pure eating and enjoyment: Thanksgiving.   
People often rush into the idea of Christmas way too fast. It would actually be beneficial to be thankful for Thanksgiving instead of immediately wishing for Christmas; the wait makes Christmas Day prone to disappointment. If you spend two months awaiting for one day, it's easy for that one day to not live up to your expectations.
"Although Christmas time is a great, festive time, Thanksgiving still exists," said another Hills student Annika Patel. "In my opinion, anything Christmas related should happen after Thanksgiving has happened. Christmas is an exciting time of the year and everyone is in a rush for it to come, but first, enjoy the fall time and getting fat at Thanksgiving!"
Until at least Thanksgiving ends, it isn't necessary to have Santa figurines, red stockings, or nutcrackers with whole sections dedicated to them at your local supermarket. Christmas trees shouldn't be up and decorated until you're able to hear Rudolph the Red- Nosed Reindeer being broadcasted on ABC in the background.
So, go tell Dasher, Dancer, and all the rest of Santa's Reindeer that it isn't their time to shine until Tom the Turkey has his moment in the spotlight.